Scroll
Suitable for english audience
Performance
How can we develop intimacy and a sense of connection in a city with no commitment? The online performance Abstand Bitte pursues this question in a combination of vividly intimate live performances, improvised broadcasts, human puppetry and architectural interventions. Together with many guests, this series-like format dedicates itself to the passion and joy of the here and now.

"Abstand Bitte" consists of the following 11 performances.

A Multi-Pass-Ticket for all events is available for 20,00 €. Single tickets are also available for individual performances, see below.

All The Things We Should Have Said:
25. Mai, 14:00-17:00 &  22:00-23:00 // Livestream
An interactive performance where the artist serves as a stand-in for a person from the lives or from the past of the participants to deal with unresolved issues via telephone or Zoom. By Leigh Sayers.
Ticket: https://www.eventbrite.co.uk/e/150008955825 (10,00 €)

Shopfront Dinner Party of Decadence: 
27. Mai, 19:00-21:00 // Livestream
An interactive, magically surreal, and theatrical live banquet of strange figures behind a pane of glass and live on Zoom where the passersby become part of this combination of theater and daily rituals. By Clara Isenmann, Angharad Matthews, Michelle Madsen, Niall Fallon, and Tommy Gore.
Ticket: https://www.eventbrite.co.uk/e/150290118791 (5-7,00 €)

Becoming Anima: 
28. Mai, 21:00-22:30 // Livestream
A performance of experimental, conscious movement and stop motion animation, spontaneous music video creation, and morning television. By the group Like A Horse.
Ticket: https://www.eventbrite.co.uk/e/149949929275 (5-7,00 €)

Cronivision: 
29. Mai, 21:00-22:00 Uhr // Livestream
A deep, surreal journey into the body as well as the psyche - a theatrical live event born from the imaginations of the performance artists and clowns who will perform live from London and Berlin via Zoom. By Michelle Madsen and Lizzy Shakespeare.
Ticket: https://www.eventbrite.co.uk/e/149918964659 (5-7,00 €)

Orgy-O-Visual:
27.-29. Mai // available online throughout the festival
An interactive audio experience that investigates how we respond to auditory stimuli to create imaginary eroticisms as well as the sounds we make with our sensuous bodies. By Michelle Madsen and Niall Fallon.

Desperately Seeking Circe:
27.-29. Mai // available online throughout the festival
A ritualist clown performance project that, with the help of myths, investigates how we can change our future through actions, stories, and retellings in the present. By Michelle Madsen, Laura Stefanidis, and Leigh Sayers.
Plash:
25.-29. Mai // available online throughout the festival
An improvised dance and music performance. By Tom Mayer and Valentina Bordenave. 

An i With Two Pupils:
25.-29. Mai // available online throughout the festival
A short film that examines how we stare. By Holly Eloise Foy Roberts and Niall Fallon.

The Elephant's Workshop:
25.-29. Mai // available online throughout the festival
An installation that explores the world of a piano tuner and his elephant-like ghost through abstract stories.

Schlosszirkus:
25.-29. Mai // available online throughout the festival
A sensual and poetic puppet performance where the director brings an entire circus to life under her skirt. By Clara Isenmann.

Splitter:
25.-29. Mai // available online throughout the festivalA collection of stories presented in a marathon reading consisting of 13 stories that deal with the challenge of wanting to pursue self-determination despite a lack of means. By Leon Ospald.
Playing times
We 26.05 12:00 -

22:00
Th 27.05 12:00 -

22:00
Fr 28.05 12:00 -

22:00
Sa 29.05 12:00 -

22:00
Ticket price regular:
20,00 € (Multi-Pass-Ticket for 11 performances on 4 days)
Ticket price reduced:
5-10,00 € (single performances)
What:
Livestream, Video recording, Audio play
The link to the events will be sent after the ticket purchase.
Bait Theatre (coproduction)
Spinner und Weber Collective
Resonance FM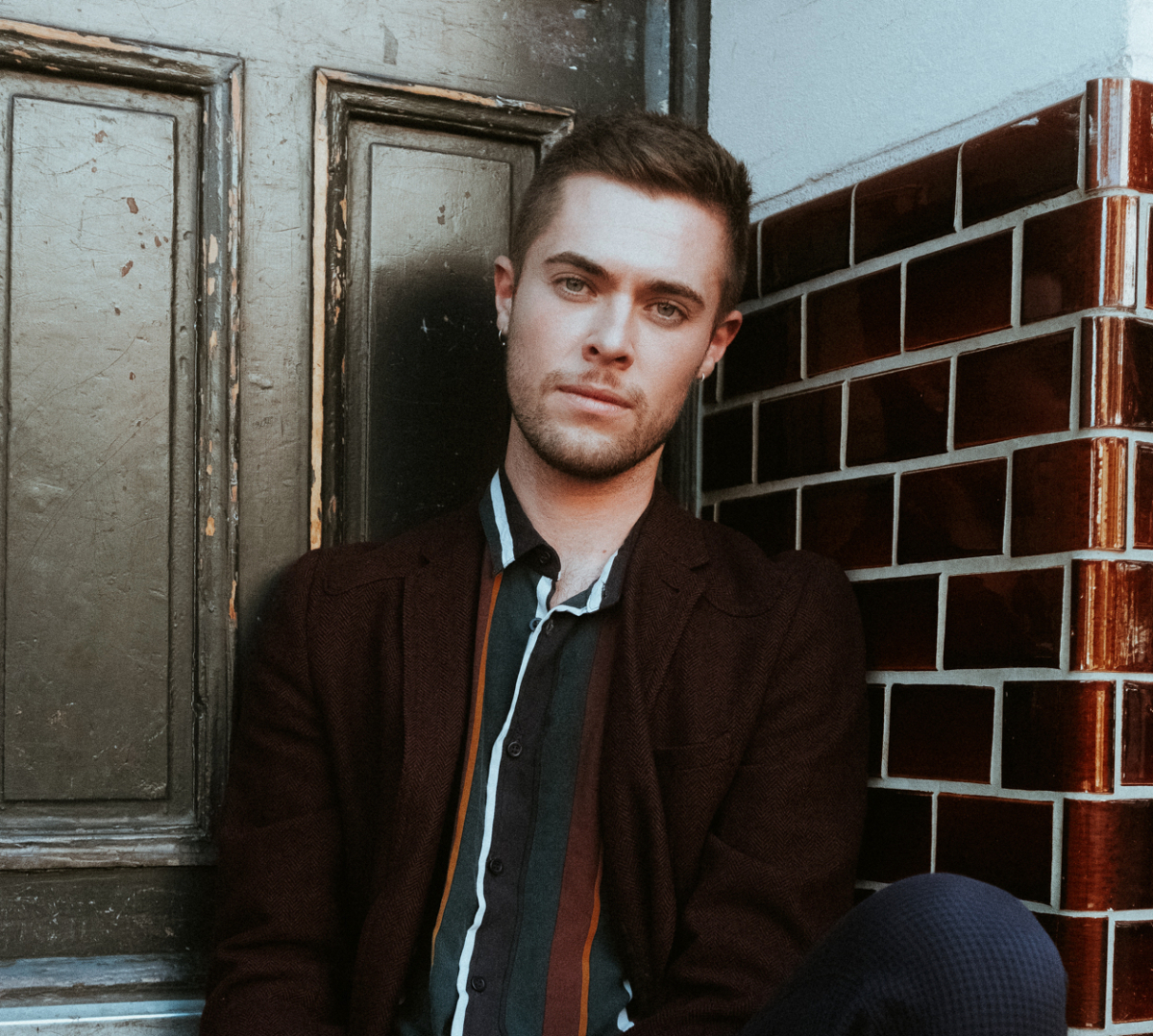 Niall Fallon
Niall Fallon is a theatre maker, director and facilitator, specialising in physical collage and ensemble devised work. He is a graduate of Rose Bruford London, University of Kent and LISPA (Arthaus.Berlin). He co-founded the award-winning absurdist physical theatre company Bacterial Factory and worked with organisations including White Horse Theatre, Company Theatre India, Fleabag, and English Theatre Berlin. He is also a professional musician/composer and professional taekwondo trainer. His work has been supported by organisations inc Nau Coclea Spain, Destelheide Belgium, Erasmus+, Arragua Centre, and IYAF. His work has been performed in Wakefield Th, The Gulbenkian, Marlowe Theatre, The Warren, Sweet Venues and Resonance FM. His work has won a Best of Brighton Fringe Award, and his work has toured India in 2019.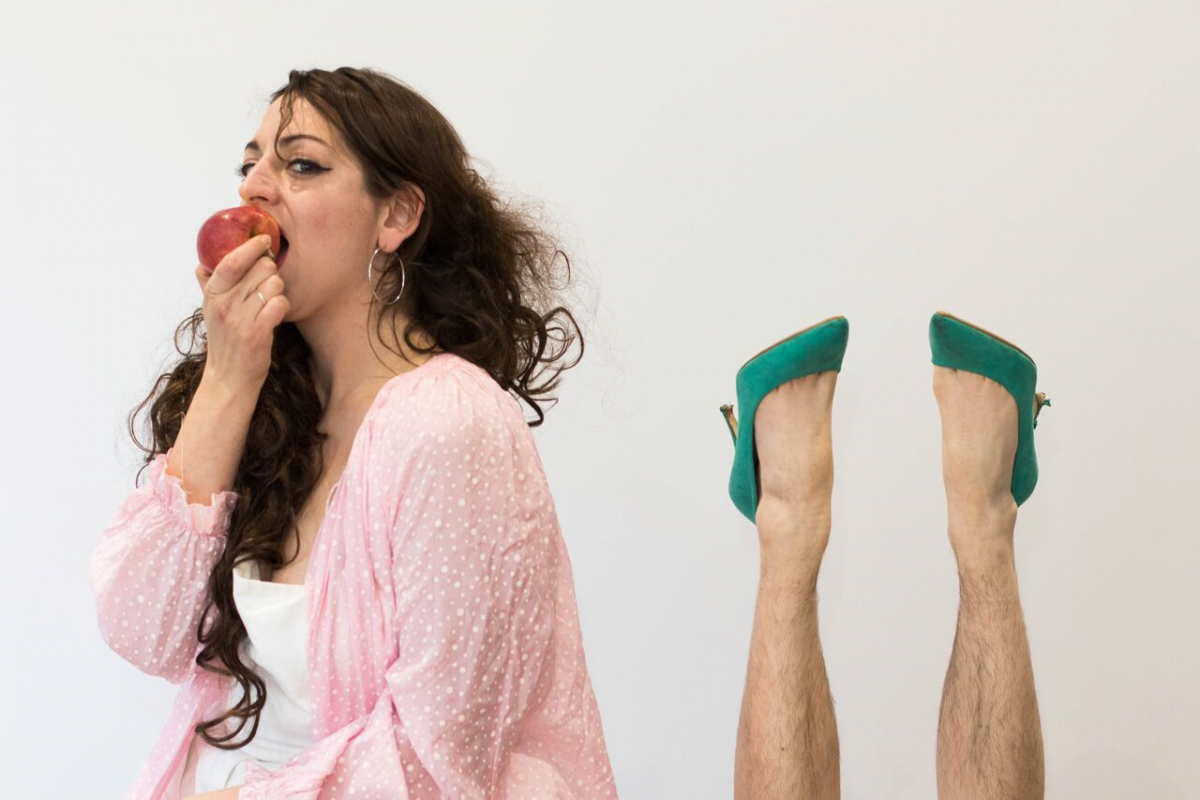 Michelle Madsen
Michelle Madsen is a multidisciplinary artist with a background in live poetry, devised theatre, activism and journalism. From giant salad tosses and interpretive haiku to compulsive moutaineering, Michelle's work uses the absurd, the unexpected and the subversive to question power and privilege in the structures we live by. She studied English Literature at Oxford University and embodiment, devising and mythology at Arthaus (formerly LISPA) in Berlin where she now teaches.
Michelle has appeared at Glastonbury Festival, at the Royal Albert Hall, on the BBC and has performed on four continents, creating site specific performances in Argentina (Zona Imaginaria), Germany, Greece and Belgium (Maison Follies, Mons). She is the host of experimental art radio show Bears at a Picnic on Resonance FM, is an associate of the Centre for Investigative Journalism in London and is a visiting lecturer at Greenwich and City Universities. 
She is also co-director of award-winning UK/Berlin-based theatre company Bait whose productions "Kill The Princess" and "Cronivision" have met with critical acclaim. Her debut poetry collection "Alternative Beach Sports" is published by Burning Eye Books.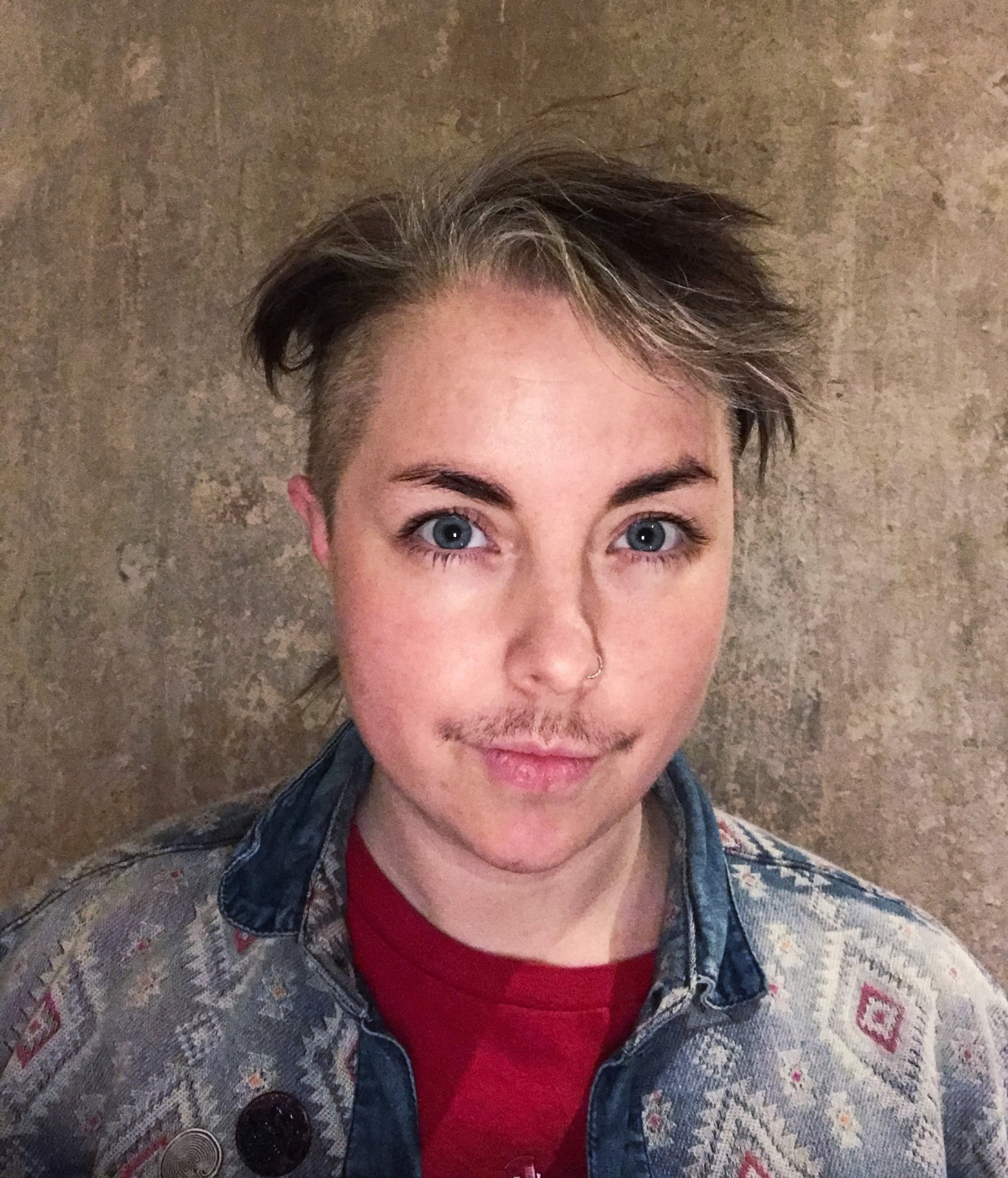 Leigh Sayers
Leigh is a queer multidisciplinary artist based in Berlin, whose work is often concerned with finding the extraordinary in the everyday. Leigh studied at Courtauld Institute of Art, LAMDA & Arthaus Berlin. Their practice is research-led, rooted in a background of devising & ensemble theatre, creating from stimulus such as visual media, verbatim histories, music and found objects. Leigh created original site specific performances around the world including for California Academy of Sciences & Sydney Justice & Police Museum. They also work as an actor, dramaturg & facilitator in theatre, on script coverage and story consulting for independent filmmakers.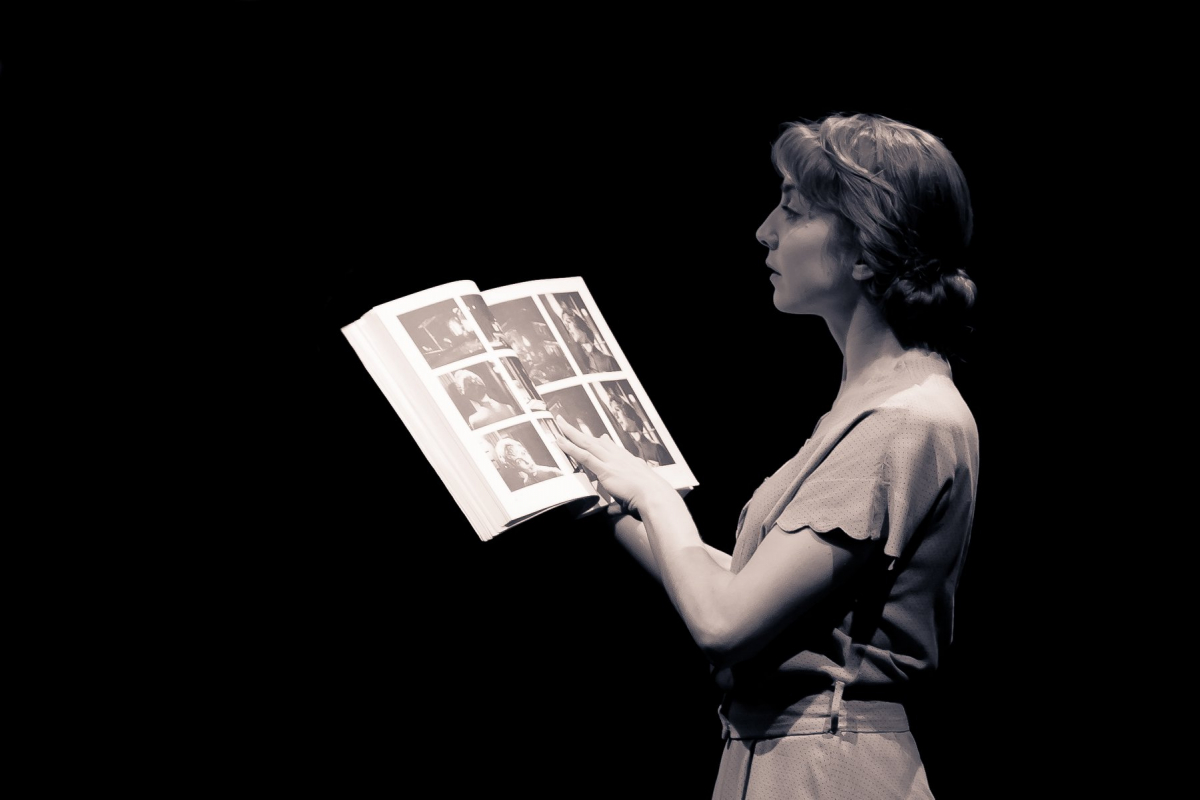 Angharad Matthews
Welsh Artist Angharad Matthews is a versatile freelance Performance Maker, Performer and Designer, working within the field of theatre, dance, film and circus. She has worked extensively throughout Wales and Europe with companies including National Theatre Wales, National Dance Company Wales, NoFitState Circus, Gothenburg Opera, Volcano, Frantic Assembly, Company of Sirens and National Youth Theatre Wales. Angharad was a founding member of Nurture Creative Dance Theatre based at Rubicon Dance, where she began developing her choreographic process with "The Audition" funded by ACW. Angharad now resides in Berlin where she completed her MA with Arthaus Berlin/Rose Bruford London and is continuing to develop her ongoing practice and creative collaborations.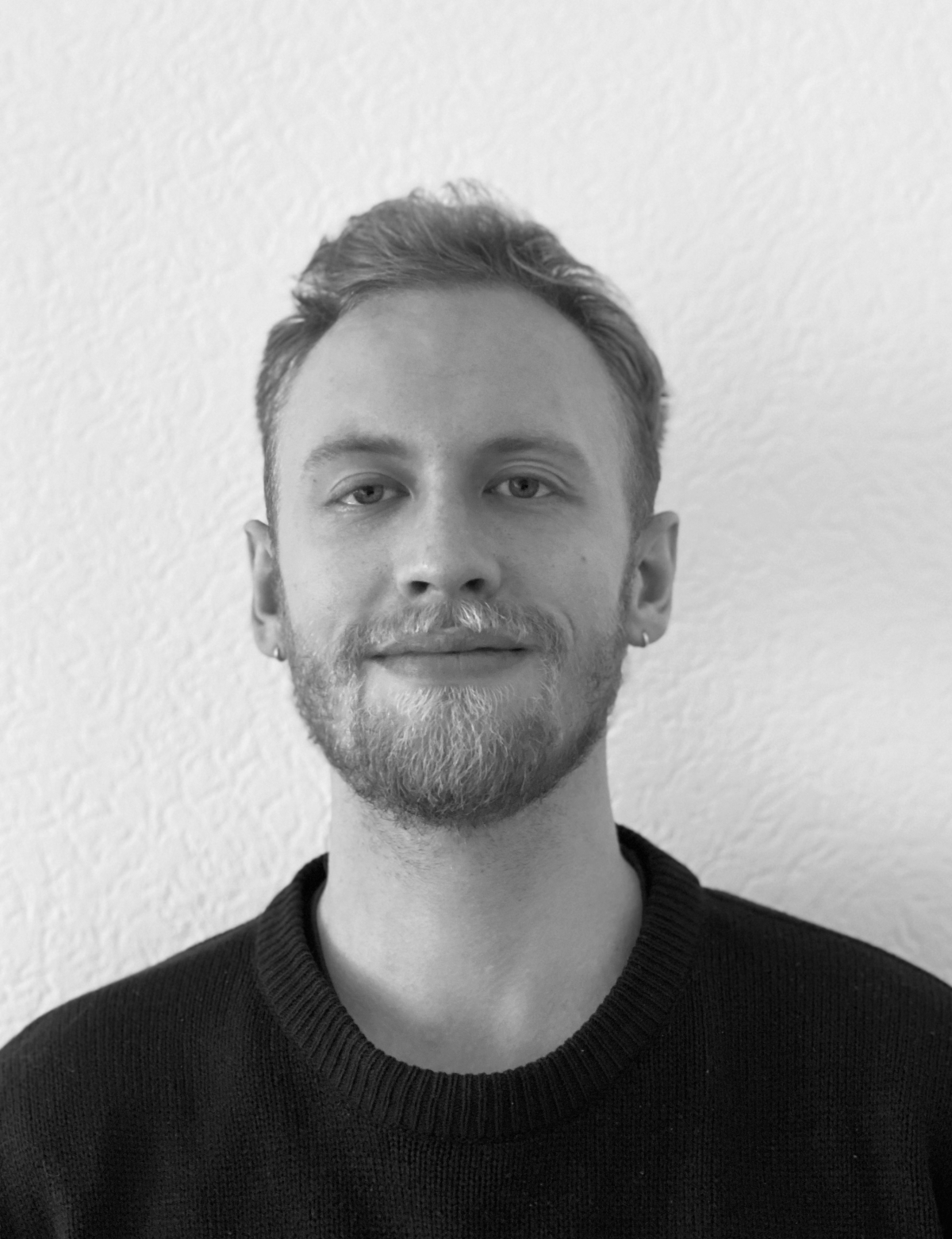 Tommy Gore
Tommy Gore is a performing artist and graduate from The Fourth Monkey Acting School, London. Having lived and worked in Madrid for three years, Tommy trained in dance and acrobatics and since 2019 has lived in Berlin, creating theatre with professionals. Tommy specializes in physical theatre, vocal practice and clown.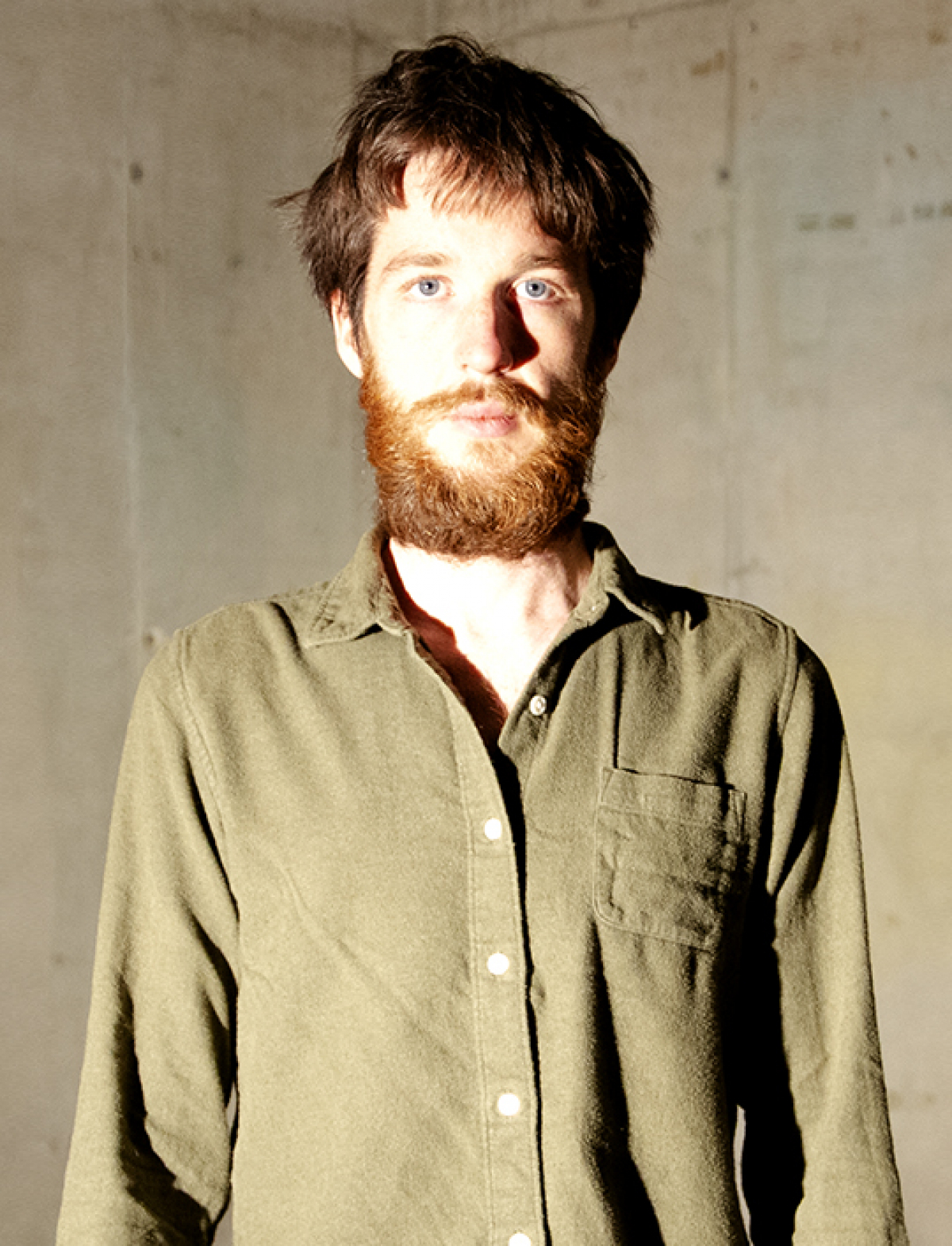 Thomas Mayer
Thomas Mayer is a Berlin based performer, theatre-maker and musician. He trained in Devised Theatre and Performance at Arthaus.Berlin. His work takes a multi-media format, combining elements of physical theatre, live music and video projection, His work has been  performed and supported by CTM Fest Berlin, Arragua Spain, Emergency Fest Manchester, and CHI_CX20. He trained extensively in mime, puppetry and clown. Strongly informed by process art, his approach is an embodied, intuitive engagement with mixed media and explores themes around the duality of the human condition, subjectivity, ephemerality and transformation.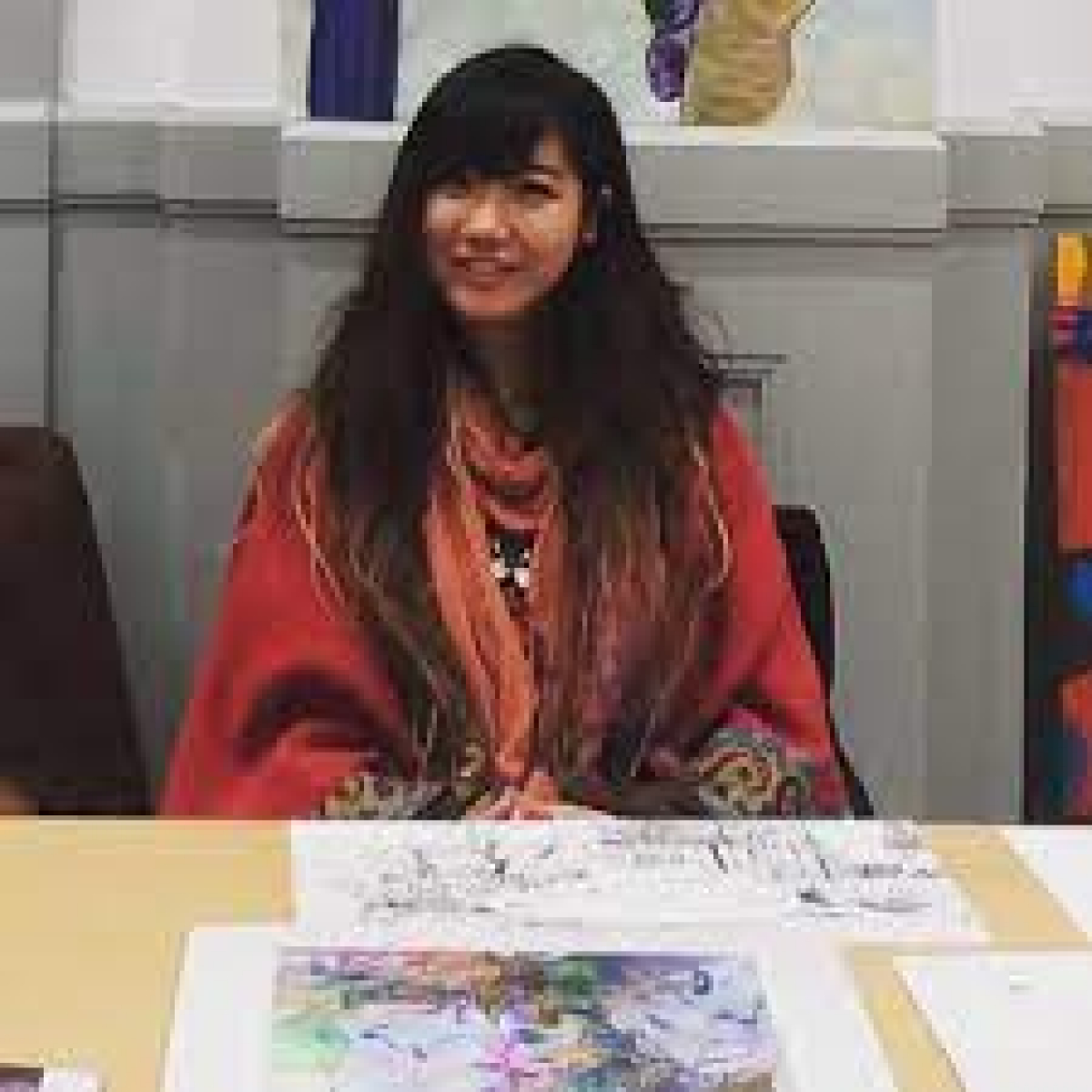 Marina Rayzuki
Marina is a Japanese born painter and illustrator based in Berlin. Marinas work can best be described as a prolific and instinctive outpouring of twisted, technically graceful, humanoid shapes and organic free flowing forms, culminating in complex, challenging and alive compositions. Marinas art is the art of the swimming, yearning, feeling psyche, from the moment the pen or brush hits the paper to the moment its in the eyes of the viewer, the work evokes an emotional and very much human response, it hits us on a gut level, the crooked characters and dreamy lines, its art that sucks us is by our most primitive aesthetic satisfactions and holds us down by the brain, very much similar to the jarring surrealist subjects in her work – another case of art imitating life or life imitating art? This is all due to the fact that the work speaks to us on a instinctively human level.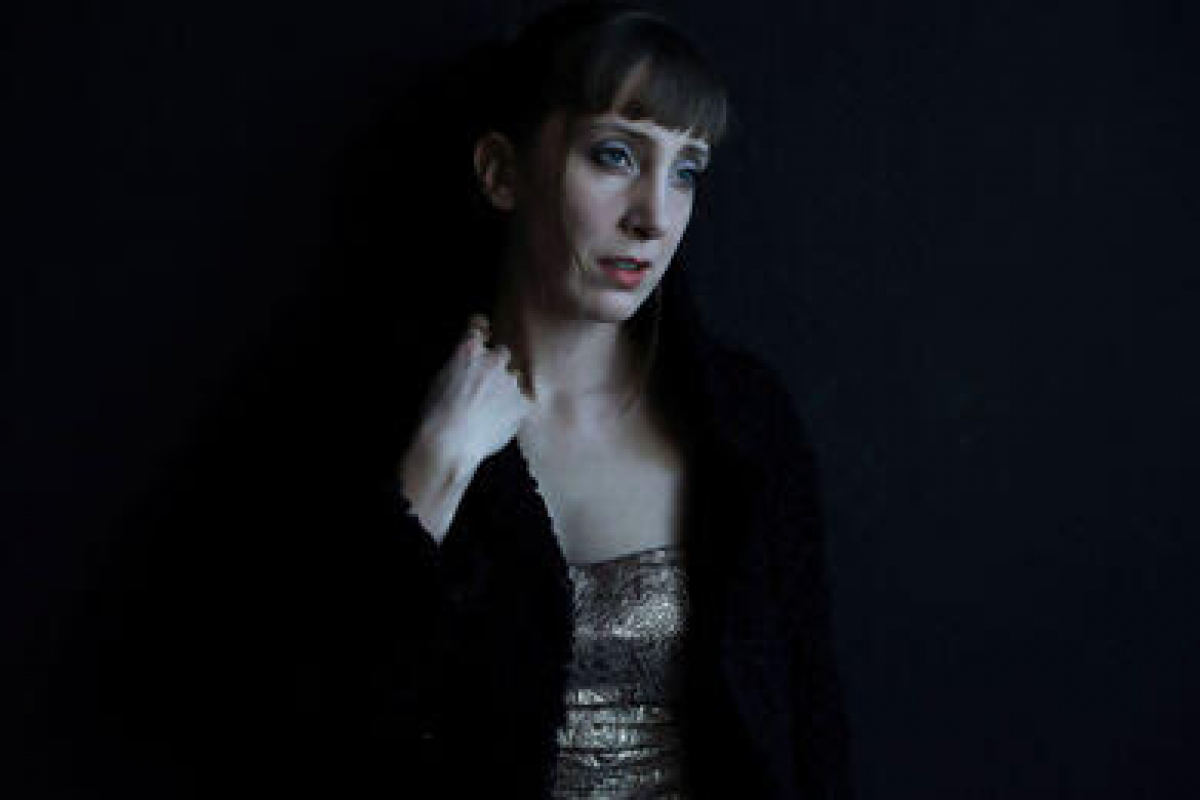 Clara Isenmann
Clara works as an actress, performer, dancer, workshop leader and theatre- and moviemaker in various projects (e.g. Volksbühne, Performing Arts Festival Berlin, Theaterspektakel Zürich). She studied Physical Theatre at the London International School of Performing Arts/Arthaus Berlin (LISPA, MA) and film and audiovisual media (BA). She is the creator and director of "The Bureau for the Transgression of Reality" and "The Dinner of Decadance" and teaches clown and theatre at her Wild Theatre Laboratory in Berlin and beyond.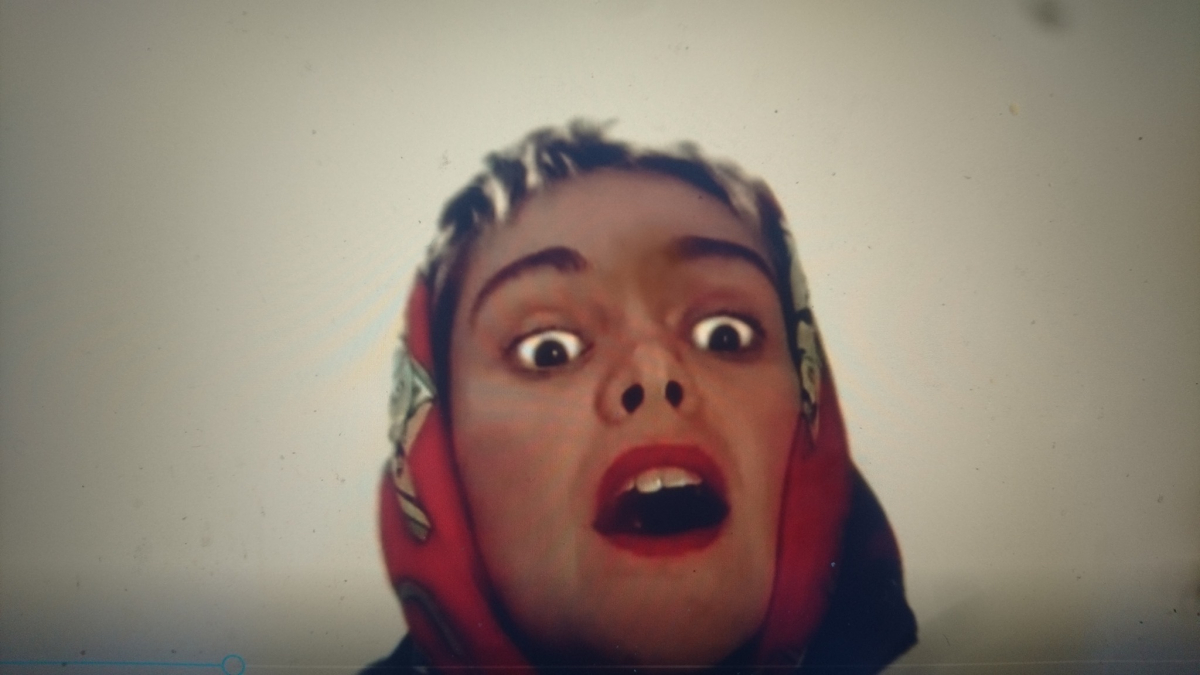 Lizzy Shakespeare
Lizzy (she/her) is a clown, drag & cabaret artist, performer, facilitator & playworker. She is co-director of Bait, ("Tales" Brighton Fringe 2018, "Kill The Princess*****" Edinburgh Fringe 2019, "The Office Party for Those Without An Office" VFD/Ed Fringe 2018-2020, associate company at Bathway Theatre, Uni. of Greenwich) and a founding member of award winning international street theatre company Collectif 2222 based in Normandy, France ("Traverser La Riviere Sous La Pluie" 2017-Present & "Pourquoi Les Vieux Qui N'ont Rien A Faire", Traversent- Ils A Feu Rouge" 2019-Present). She is a regular on London's alternative comedy and drag circuits and has performed at The Glory, Dragprov Revue, Pinata, Queer House Party. She is a regular MC for "The Big Gay Story Slam" and co-hosts Bait's cabaret club night "The Office Party for Those Without An Office". She works with The Flying Seagull Project taking clowning to vulnerable communities across europe, performing with them regularly on tour and at festivals and works in TIE facilitation back home in the UK. She is a visiting lecturer for the University of Greenwich drama department.
Laura Stefanidis
Laura is a Greek-German Physical Theatre artist. Through clowning, movement, martial arts and dance she shares her thoughts and actions with the public. Laura works as a Social Circus trainer in various projects in Germany and Greece. After graduating from Lecoq in 2016 and Lispa in 2017, she joined a one year intense clown lab led by Gozde Atalay Kokkoris with which  she performed several shows in Athens. She is also a co-founder of the Mergulha Theatre Ensemble. At the moment she is working with the mask theater Derweil in Leipzig and on a solo street performance in Athens. Laura started her own movement research for performers in 2019 and facilitates workshops in Germany and Greece to dancers, actors and performers. In autumn 2018 she jumped into the wide ocean of myths to research with Michelle Madsen and Ivy Sayers on their new project, Desperately Seeking Circe.