Scroll
How does the city deform a body and how can you stage a city? The performance COPRODUCTION proceeds from the assumption that human beings do not control things, but instead are shaped and influenced by them. How we experience life in our urban spaces is a technology of improvisation that can build up and construct space. Even that which is thrown away creates space. In an immersive online conversation, it is possible to experience how the city shapes our bodies, for example, through the appearance of objects in the streets or the features of colonial architecture.
Playing times
We 26.05 12:00 -

17:00
Th 27.05 13:00 -

18:00
Fr 28.05 14:00 -

19:00
Sa 29.05 15:00 -

20:00
Ticket price regular:
free admission
E-Mail:
citycyborgue

[at]

gmail.com
Further notes:
Reservation by e-mail is required!
What:
One-on-one Online Call
The call lasts 30 minutes. To receive the call, the messenger service WhatsApp, Telegram or Signal is required. Since the performance takes place on the street, a smartphone with mobile data volume is required. All data will remain confidential, after the call the phone number of the participant will be deleted directly from the artists system. A reservation by e-mail is required, further information will be sent by e-mail.
Performers: Dani Paiva de Miranda & Gabriela Cordovez
Co-production: AADK, Forum Dança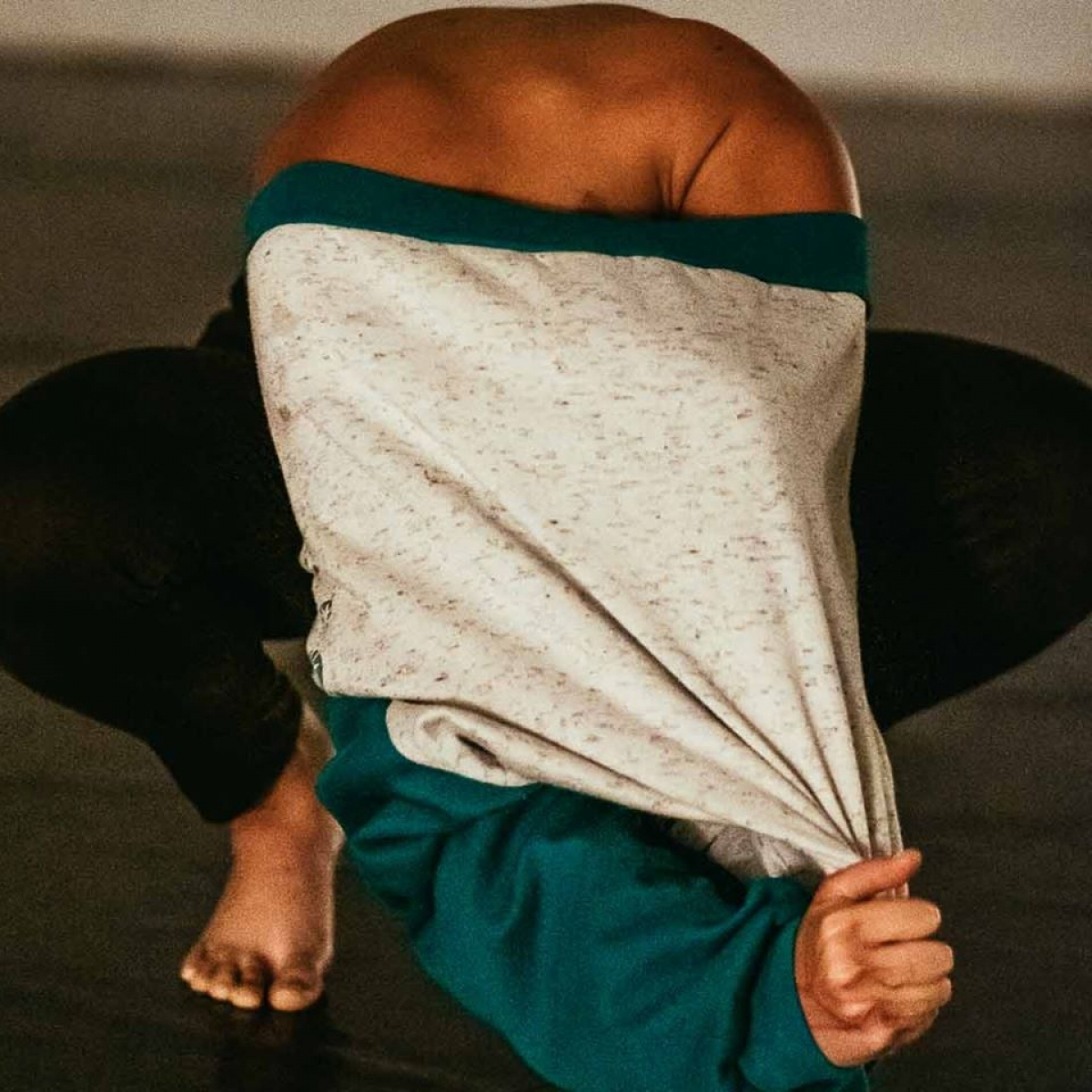 Gabriela Cordovez
Gabriela Cordovez, Brazilian /Colombian. Graduated in the Technical Course in contemporary dancer from the Angel Vianna dance school (Brazil) and in Social Sciences from the Federal University of Rio de Janeiro (UFRJ, Brazil). She works professionally as a dancer performer and choreographer, having collaborated as an interpreter / dancer with Lia Rodrigues Cia de Danças and Centro de Artes da Maré and with choreographers such as Marcela Levi and Lucia Russo, Tino Sehgal, Maria Elvira Machado, Li Ning and Yuko Kaseki. Since 2017, she started to create her authorial works, such as "BEIRA", "VIBRÁTIL" and "CoisanãoNascida", "CoisanãoNascida" is her first collaboration with Dani Miranda. In 2019 she participated in the Advanced Creation Program in Performing Arts at Forum Dança in Lisbon (Portugal), curated by Vânia Rovisco. Militant for a world where classifications are not necessary, and in where different artistic languages are increasingly merging and deforming each other, Gabriela accumulates work experiences between Brazil, Colombia, Uruguay, Chile, Spain, Portugal, Germany and China.
Dani Paiva de Miranda