Scroll
Suitable for english audience
Performance
Dragging a Queen – A danced study of character by Johanna Kasperowitsch
The French Dauphine Marie Antoinette was a privileged but also very isolated woman. The first dance piece of the evening, Dragging a Queen by Johanna Kasperowitsch, asks what she could have thought and felt in her most lonely moments. The figure of Marie Antoinette, however, especially creates a point of reference to the realities of the performer and directs our attention to the contradictions in them and blurred borders.
VIRIL – A "physical theatre" performance by Evgenia ChetvertkovaDeveloping one's full potential - what does that mean? Who or what shows this quality? How do you recognize the full development of a potential? And how does one decide when a potential is fully developed? With whom or with what does one compare? In the dance performance "VIRIL" Evgenia Chetvertkova opens up diverse perspectives on the subject of masculinity. 
Both performances are presented in one event and relate to each other – but they are two independent works.
Dragging a Queen:
Choreography & Dance: Johanna Kasperowitsch
Music: Lennart Heyndels
Costume: Daina Kasperowitsch
Light: Gregor Roth

Viril:
Evgenia Chetvertkova
Johanna Kasperowitsch
Johanna Kasperowitsch studied contemporary stage dance at the Cologne University of Music and Dance. She has worked as a dancer/performer with various choreographers and directors such as Georg Reischl, Katie Duck, Stephanie Thiersch/MOUVOIR, Laborgras Berlin, Rosamund Gilmore, Yasmeen Godder, Judith Sanchez Ruiz, Irina Pauls and Reut Shemesh. Guest performance tours have taken her to Siberia, Mexico, Holland, Poland and Switzerland. In the field of contemporary dance/performance, her own work currently explores various processes and methods of improvisation as well as movement in relation to spoken text and/or live music. In addition, she develops a writing practice in the form of short stories, essays and and poems, also for live performances, and always in close relation to bodies and movement.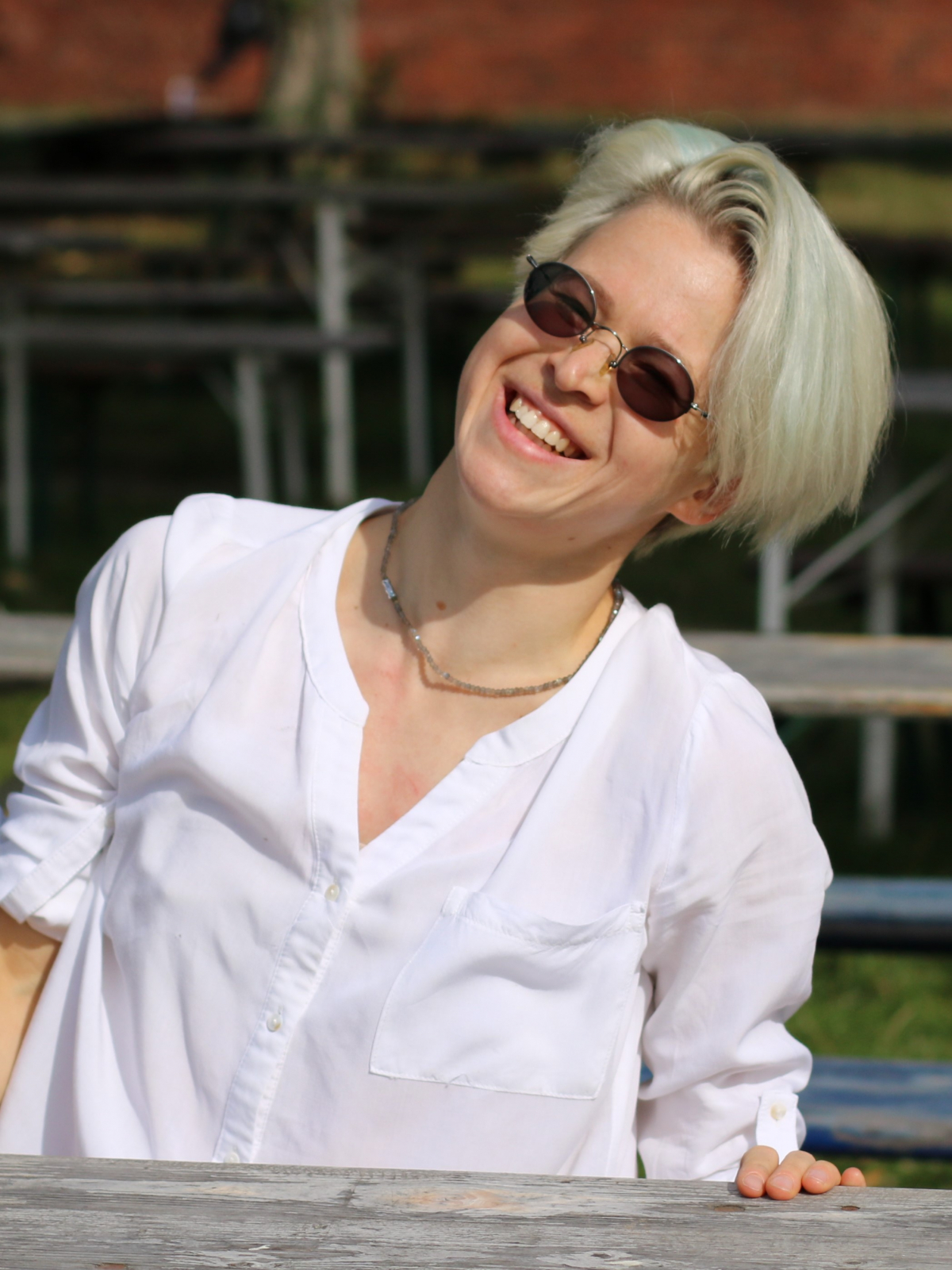 Evgenia Chetvertkova
Evgenia Chetvertkova is a dancer, choreographer and performer. She began dancing in early childhood and received her first training and stage experience in the "Troitsk dance ensemble for young people" (ballet and folk dance). During her studies of psychology at Moscow State University she moved further towards contemporary forms of dance and theater and improvisation. After graduation she participated in perfomances of DEREVO Theater and started her own experiments in the field of dance, theater and visual arts as a member and choreographer of POEMA Theater (Moscow). From 2017-2019 she was a student at HZT Berlin. Her style is a mixture of different body techniques, mainly based on Butoh and improvisation. In her work as a dancer and performer, her focus is on how she creates meaningful movement compositions through her body and her inner psychlogical state. She also works with visual imagery as well as soundscapes to complement her dance_body_performance practice.