Scroll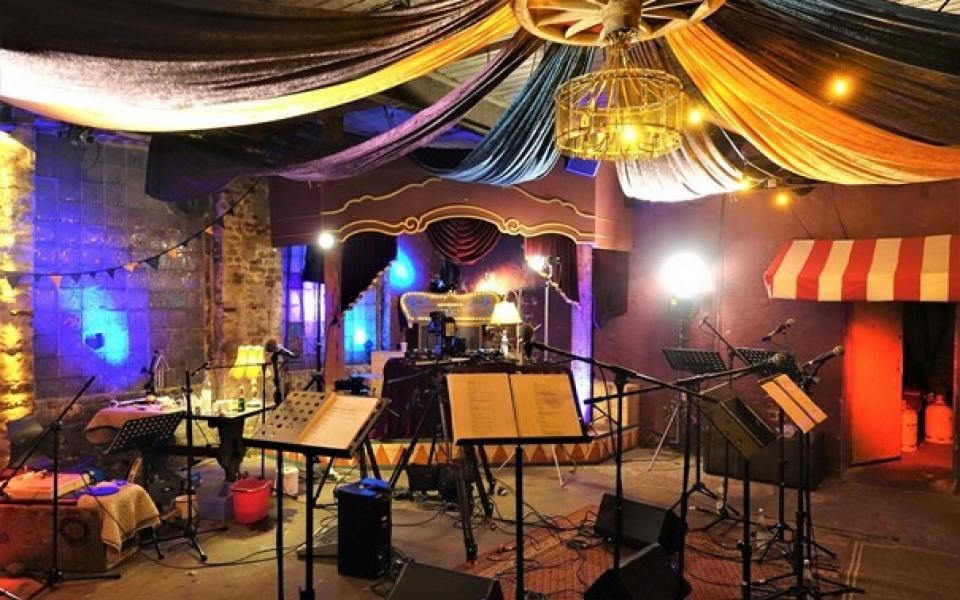 Last year was the end of the party. The music is over and the dance floor is empty. The basic supply of rapture, ecstasy, and love has run out. The performative live audio play Dream Baby Dream is presented as a digital stream and brings theater pop of the 16th century into contemporary Berlin club culture. The audience is invited to ecstatically slide together into the sunset and experience the feelings of a club night with all its ups and downs.
Speakers: Yvonne Greitzke, Björn Harras, Lisa Hrdina, Oliver Kraushaar, Anja Pahl & Timo Weisschnur
Sounds: Peter Sandmann
DJ: Sarah Wild
Text & direction: Anne Inken Bickert & Benjamin Eggers-Domsky
Technical direction: Dominik Herrfurth
Sound: Steven Schulze
Camera: Tim Domsky
Streaming: Armando Perez Gonzalez
Graphics & Corona Supervisor: Charlot van Heeswijk
Production Management: Timo Koch
Production: SNT
Supported by the Berlin Senate Department for Culture and Europe and the Bezirksamt Lichtenberg, Amt für Weiterbildung und Kultur. With kind support of Rummels Bucht.