Scroll
Film
Suitable for english audience
Introducing
Anja (10) convinces her family to make a movie together about the mysterious disappearance of her grandmother Friederike. While making the movie, the family stumbles upon unspoken secrets, unresolved conflicts, restrictive models of family and motherhood, questions about co-parenting, and general problems with the patriarchy. The search begins with Friederike's last note: "It will be a man,/ it will be a woman,/ it will be the desire for unconditional love,/ and the wish for the child,/ whose job it is to complete this love./ It will be a house/ it will be the truth."
Family of the Year was created in the summer of 2020 as a film adaptation of a docufiction stage piece that was not able to be performed due to the closure of theaters. The multigenerational ensemble developed the performance and film together with a concept developed and directed by cmd+c.
Ticket price regular:
5,00 €
E-Mail:
karten

[at]

ballhausost.de
Further notes:
Tickets (=access codes to the livestream and the video on demand) can be ordered by mail at karten@ballhausost.de or purchased directly at https://www.paypal.com/paypalme/ballhausost with reference "Introducing 2021".
"Family of the Year" can be viewed on demand throughout the festival period from May 26 (00:01) until May 30 (23:59). The link and access data will be sent after the ticket purchase.
Event notes
Language: German with English subtitles and German subtitles for deaf and hearing impaired people
On May 29 from 20:00 on you can get to know cmd+c in the Artist Talk.
By and with: Celine Meral, Ronald Berger, Marcel Stoll, Volker Sobottke, Anja Zhang, Sara Vidal, Marina Prados, Paula Knüpling, Suki Benski & Friederike Knüpling 
Artistic direction: Marina Prados & Paula Knüpling
Book: Leonie Jenning, Marina Prados & Paula Knüpling 
Camera: Paul Holdsworth
Production management: ehrliche arbeit - freies Kulturbüro
Editing: Lara Rodríguez Cruz
Music: Sara Vidal
Sound: Bastian Gascho
Sound mixing/sound design: Jonathan Hamann 
Barrier-free subtitles: Anna Pristouschek
A production of cmd+c in cooperation with Ballhaus Ost. Funded by the Berlin Senate Department for Culture and Europe and the District Office Pankow of Berlin, Office for Further Education and Culture – Department of Art and Culture. With kind support of Theaterhaus Berlin Mitte, the Archive of the Schwules Museum Berlin, Kinopatio and Filmgalerie 451.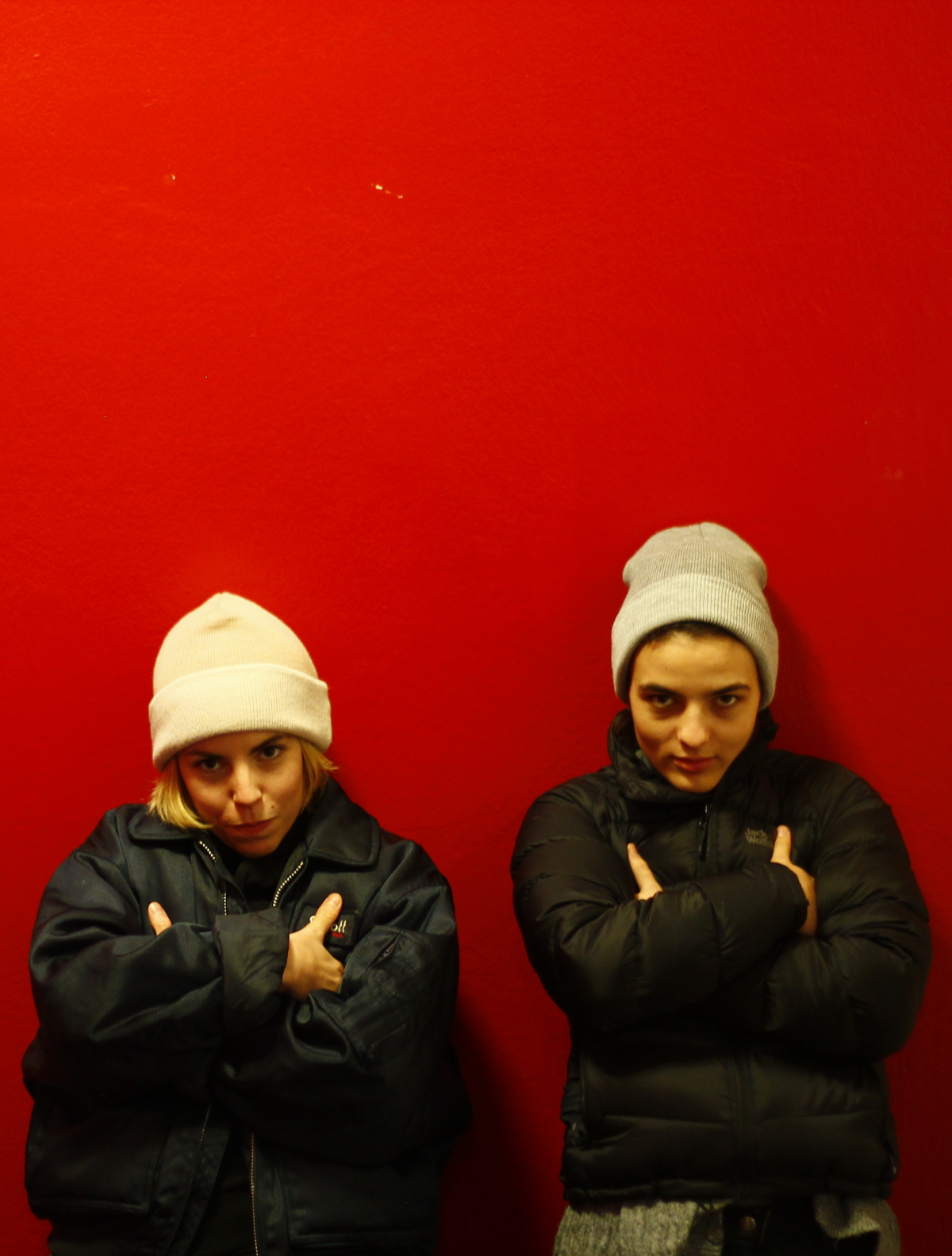 cmd+c
cmd+c are Marina Prados and Paula Knüpling. Their work, which they call transarts, combines the documentary, multimedia and poetic, and lives from detailed research and contemporary dramaturgies. They work with a focus on social and queer themes and the exchange with their environment in order to inspire audience members to new perspectives and to draw an image of their world. They regard all of their collaborators as researchers, writers and performers, and try to create equality between all areas of work. In their teams, which are as international as possible, they place a great deal of value on the variety of the ideas of each member and the resulting increase in perspectives. Following HERE (2018, 3. Stock Volksbühne Berlin) and Single Lives as Single Wants (2019, Schaubude Berlin), Family of the Year was also created through these means.