Scroll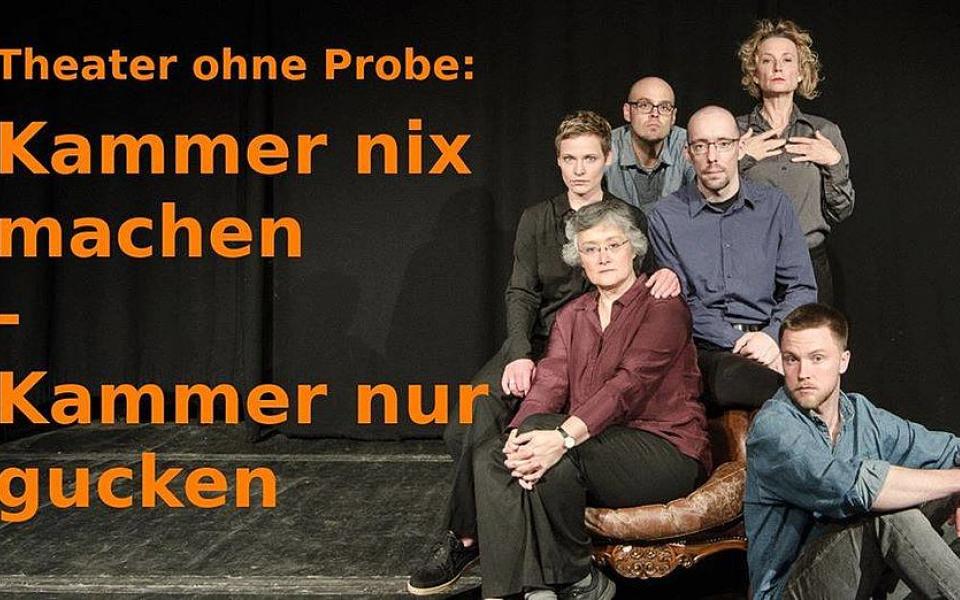 How can online theater bring an exchange to life? How can the simultaneity of performers and the audience be united and how can the audience be empowered to send impulses back to the stage? It is precisely these questions that Kammer nix machen – Kammer nur gucken pursues - sometimes touchingly, sometimes comically. Over the course of an interactive, improvised chamber play, the artists explore the ways in which theater and the internet can create new forms of performance and participation perspectives.
Ticket price regular:
10,00 €
Ticket price reduced:
5,00 €
The access link will be sent about 1 hour before the event starts.
By & with: Uta Walter, Sören Boller, Felix Engelmann