Scroll
Suitable for english audience
Dance
In the vastness of the sea, the infinty of the universe we are no more nor less than stardust in the void. Centrifugal force, gravitation, permeability, constant change and well-ordered chaos – in her new work, the dancer and choreographer Jasmin İhraç deals with potentially infinite movements. How do processes and movements that have a starting but no ending point, that are repetitive and periodic, articulate themselves? Does repetition mean reapparition of the same or constant change? The dancers meander through different states of aggregation, while citing gestures of dance languages, forgotten and unacknowledged pioneers, extinct organisms of the past, present and future. They slide, seemingly almost free of gravity, over mirroring landscapes into changing fields of gravitation and soundscapes that; carried by tabla, cajón and buchla, generate rhythms of circularity.
*The Chinese sign 流 "liú" stands originally for the constant floating of water and the being-in-motion of things. The stream and cycle through which everything is connected refers to processes in nature and human life.
Playing times
We 26.05 19:00 -

20:00
Fr 28.05 19:00 -

20:00
Ticket price regular:
5,00 €
Phone:
+49 (0)30 259004-27 (Monday to Friday 12–18 Uhr)
E-Mail:
service

[at]

hebbel-am-ufer.de
Idea, choreography, dance: Jasmin İhraç
Choreography, dance: David Mendez, Abel Navarro
Live-music, composition: RENU
Dramaturgy: Lidy Mouw
Artistic Advice: Ayşe Orhon
Lichting Design: Catalina Fernández
Stage: Cristina Nyffeler
Costume Advice: Franziska Sauer
Aerial Dance Movement Coaching/Rigging/Equipment: Abel Navarro
Production Management: Francesca Spisto
Thanks to: Melih Kıraç, Thiago Granato, Mbegne Kassé (Ben-J), Juan Corres Benito, Devid Guanlandris, M. Jiang, Annette Becker, Timo Schmidt, Technik HAU3 und Uferstudios
Camera: Smina Bluth, Silke Briel
Editing: Noam Gorbat
Sound Engineering: Janis Klinkhammer
Sound recording and mixing: Jan Brauer
Production: Jasmin İhraç. Co-produktion: HAU Hebbel am Ufer.
Funded by: Haupstadtkulturfonds, Kunststiftung NRW, Ministerium für Familie, Kinder, Jugend, Kultur und Sport des Landes Nordrhein-Westfalen. Supported by QSpace.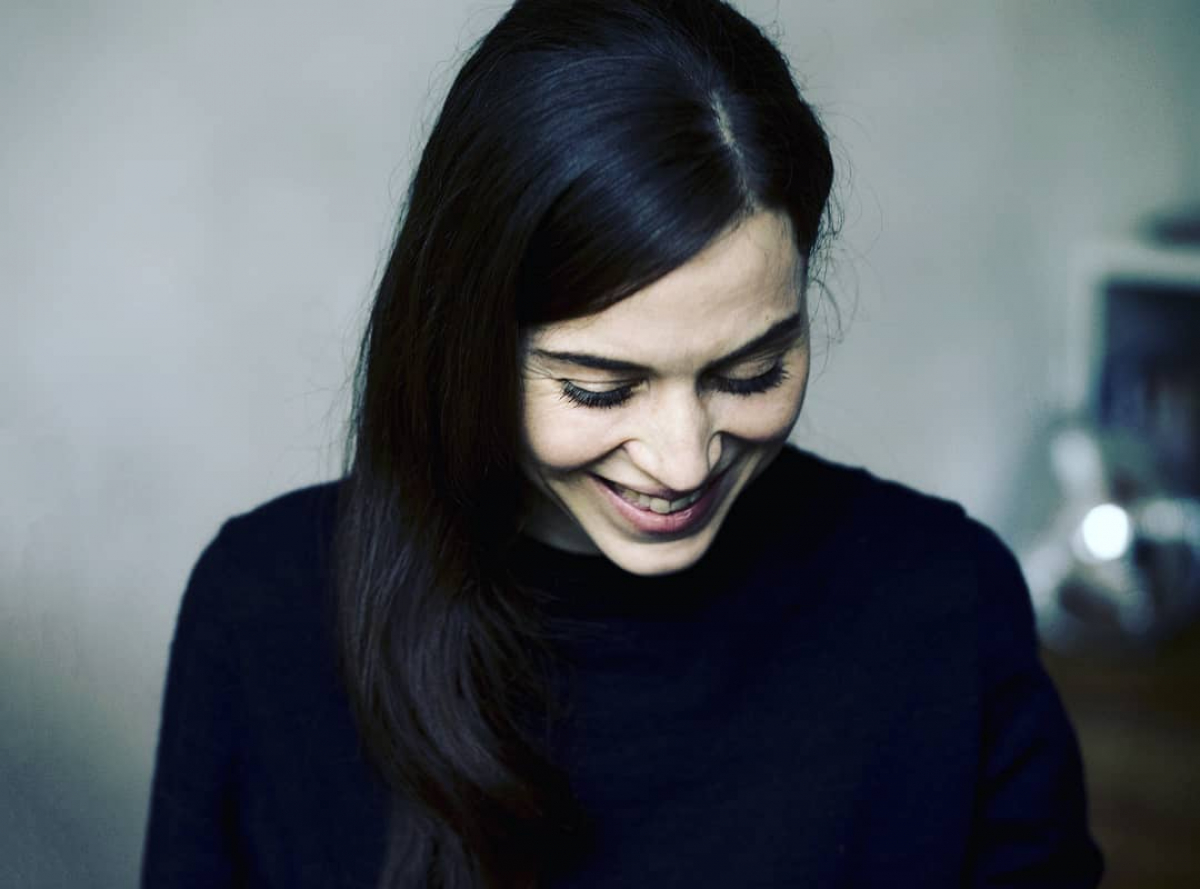 Jasmin İhraç
Jasmin İhraç grew up in Cologne. She lives and works in Berlin. Parallel to her degree in Sociology (Diplom, Freie Universität Berlin), she studied Contemporary Dance, Context and Choreography at Hochschulübergreifendes Zentrum Tanz (HZT) in Berlin
Her solo Trois Voies on reconstruction and authorship, was presented at 2. Biennale Tanzausbildung in Essen and at Roter Salon/Volksbühne Berlin (Überstürztes Denken by Marcus Steinweg). With the performance collective fanni fraktal she participated in the programme Tanzrecherche NRW at Brotfabrik Bonn. She performed in Anarchiv #3 Songs of Love and War by deufert+plischke
The solo iz-le premiered in March 2013 in Bethanien/Berlin (further venues: Çatı Dans Istanbul, Tanzfabrik Berlin, High Fest Yerevan Armenia, IKSV Istanbul, Alexandrinski Theater St.Petersburg, Polychoros KET Athens, Gorki Studio R Berlin). The production Mj'a sin-Verflechtungen, a cooperation with visual artist Silvina Der-Meguerditchian, premiered in December 2013 and is part of repertoire at Ballhaus Naunynstraße/Berlin. May 2014: presentation of the solo On Speeches at Palais de Tokyo/Paris in the frame of Flamme Éternelle (Thomas Hirschhorn).
Besides her choreographic and dance engagements, Jasmin worked from 2012-2014 as a research assistant in the DFG-funded project Media and constitutive systems: Archiving performance-based art (HMT Leipzig/HZT Berlin).
She dances in Collective Jumps and Turning Solo by Isabelle Schad (and Naïma Ferré), worked with Alexandra Pirici (Fluids, Signals, Aggregate) and in different collaborations in Germany, France and Turkey (residencies since 2014 a.o. at La Zouze - Cie Christophe Haleb in Marseille). Her collaboration with Lynda Rahal and Katerina Andreou on the project Objects of Contagion, had the support of Life Long Burning (Wild Cards residency 2015, CCN Montpellier). The choreographic work On Confluence, premiered in December 2016 at HAU3, Hebbel Theater Berlin; the solo dance piece Sahman-Grenze-Kuş was shown in November 2017 in gallery Kunst & Denker Dusseldorf, and later on in KET Athens, La Zouze Marseille, Goethe Institut Ankara, Maxim Gorki Theatre Berlin, Kulturakademie Tarabya Istanbul and Festival On Marche Marrakesh.
In 2018 she received two Artist-in-Residence scholarships for Istanbul by Kunststiftung NRW (May-August 2018) and Tarabya Cultural Academy (September-December 2018). During that time she developed the film Constant changes, silent witnesses that was presented in Athens, Marseille, Berlin Istanbul and Cologne. She performed as well in DO KU MAN by Taldans that was presented during Istanbul Tiyatro Festivali.
In 2021 her production liú premiered on HAU4. Currently she develops the piece
Kleine große Sprünge in the frame of Tanzkomplizen and works in different collaborations with Juliana Piquero, Catalina Fernández and Kadir 'Amigo' Memiş.