Scroll
Raphael Moussa Hillebrand
Playing times
Th 01.06 · 20:00 -

21:00
Admission price
15,40 € + booking fees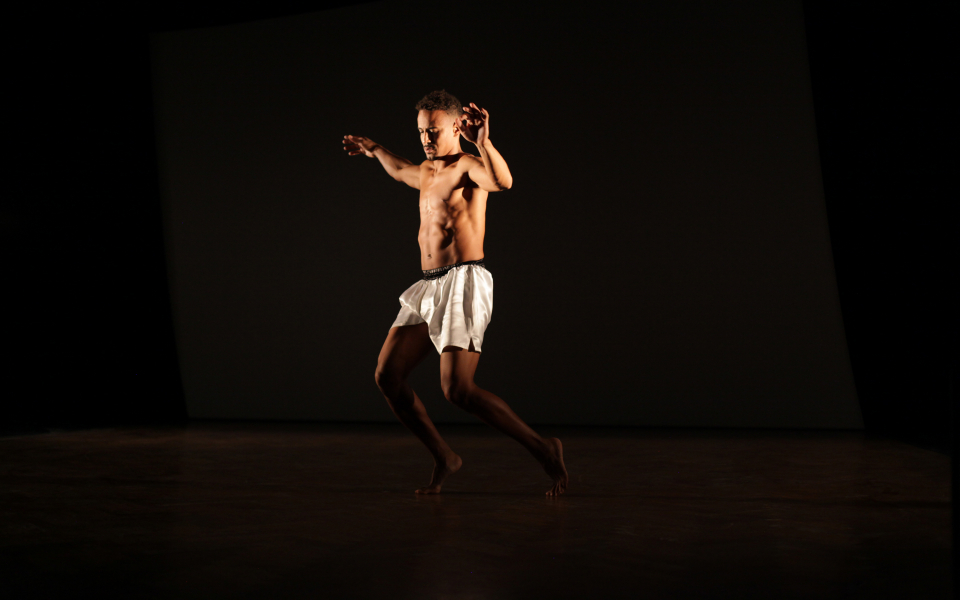 "The story is not over, my daughter. Happiness and madness keep on going. My mother is white. Yours is Black. I grew up at the West Pole, you grew up in a world city. Do you think this brings the story to an end? Who does the city belong to?" Raphael Hillebrand spent his childhood in Berlin in the 1980s and 1990s. In his solo performance, he attempts to bring his own life experience into a form that the next generation and his own child can connect to – a sharing through dance, breaking, language and performance.
The performance is suitable for audience members aged 12 and older.
A continuous, step-free and level access (incl. curb ramp) from the street to the building and the event area is available. The width of the door is 94 cm. No barrier-free parking spaces are available, but barrier-free sanitary facilities are available. There is space for wheelchairs or walkers in the event hall/area and there is the possibility to enter the hall ahead of time in agreement of the particularly suitable seat reservation and/or with the staff on site. The need must be announced before the visit.
Loud music is played at the beginning of the performance.

Contact: Jens Schneider
E-mail: technik@ballhausnaunynstrasse.de
Phone: 030 34 74 598 48
Choreography, performance & video concept: Raphael Moussa Hillebrand
Collaboration Choreography: Kysy Fischer
Light Design & Collaboration Video: Emilio Cordero Checa
Costume design: Monique Van den Bulck
Music: Eurico Ferreira Mathias
Dramaturgy: Jaika Bahr
Production Management: Rita Ventura
A production by Kultursprünge im Ballhaus Naunynstraße gemeinnützige GmbH. First production supported by funds from the State of Berlin, Senate Department for Culture and Europe and the Fonds Darstellende Künste with funds from the Federal Government Commissioner for Culture and the Media.