Scroll
Menstrual cycle interactive performance
Playing times
We 31.05 · 18:00 -

20:00
Fr 02.06 · 10:00 -

12:00
Admission price
15 € | 12 € reduced + booking fees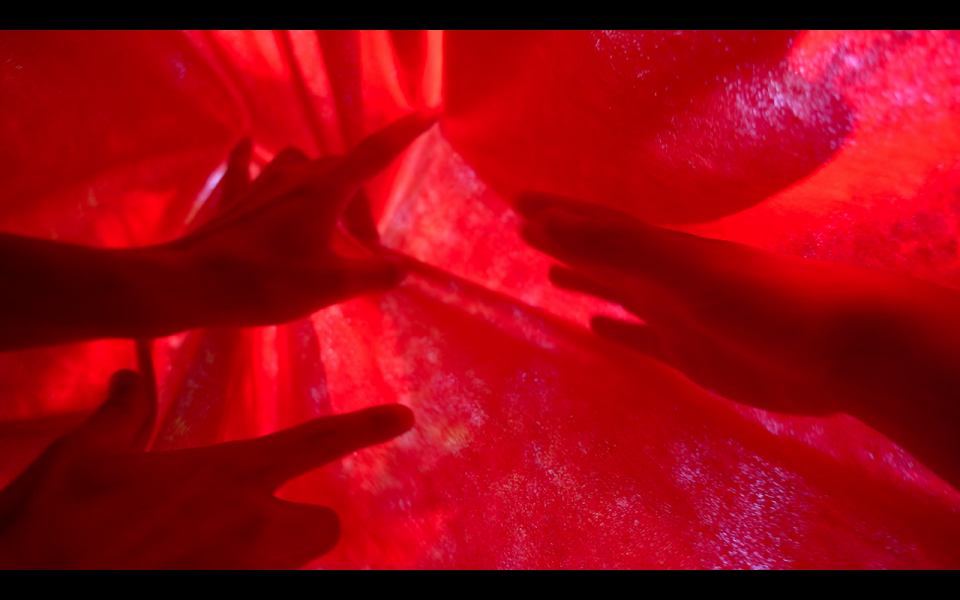 Some are plagued by their monthly bleeding, others hide it with shame and others let it flow freely with pride. Menstruation moves between hype and taboo, from the shadows into public awareness. Periods are political because a direct experience is made more difficult due to history and socialization. The interactive performance shares the practice of re-appropriation and invites to come into contact with its own cycle through a sensory vision.
The performance on May 31 at 6 pm will be in English spoken language. On June 2 at 10am, the performance can be experienced in German spoken language. The production is suitable for audiences 13 years and older.
The venue does not have barrier-free access, as well as accessible parking and wheelchair-accessible restrooms.

Contact: Heike Kuhlmann
E-mail: kuhlmann@somatische-akademie.de
Phone: 0176 23 49 94 96
Choreography & dance: Heike Kuhlmann
Dance & music: Jennie Zimmermann
Dance & video: Finnja Willner

The project was made possible in 2022 through the research grant for Heike Kuhlmann by the Fonds Darstellende Künste with funds from the Federal Government Commissioner for Culture and the Media as part of NEUSTART KULTUR.