Scroll
Playing times
We 31.05 · 16:00 -

17:30
Th 01.06 · 16:00 -

17:30
Admission price
12 € | 10 € reduced + booking fee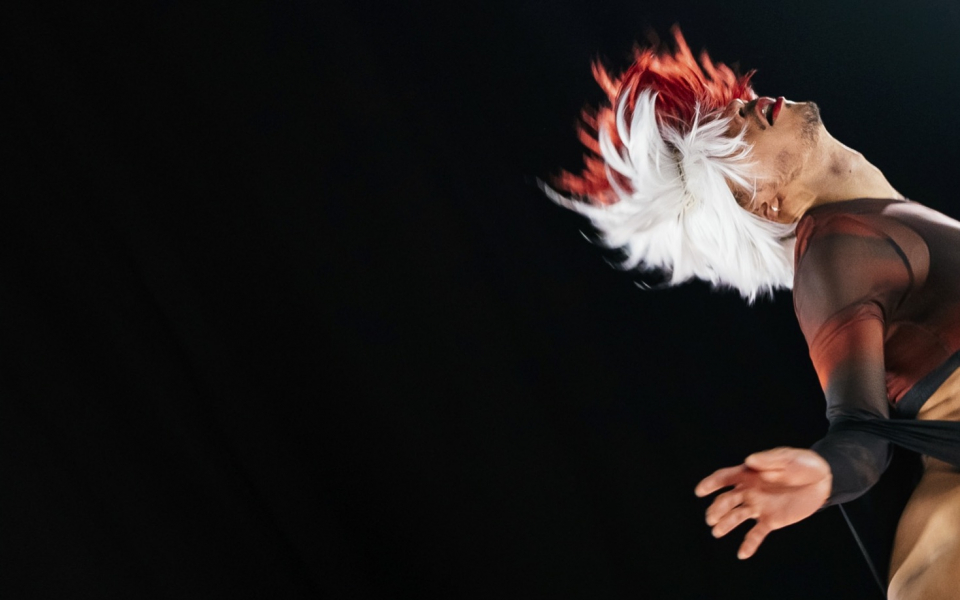 In a sea of changes, this piece offers a moment of recognition: the accent is placed on alternating body tensions, all of which are connected with each other. With rhythm and repetition, Fernando Balsera and Ruben Reniers attempt to journey from familiarity to a condition of grace. Dance has the ability to communicate current social topics in a poetic way and climate change is the greatest challenge that we are currently facing.
Continuously accessible, step-free and level access (incl. curb ramp) from the street to the building and the event area is not available. Barrier-free parking is available, but barrier-free sanitary facilities are not available. Space for wheelchairs or walkers is provided in the event hall/area, but there is not the option of special appropriate seating reservation and/or early access to the hall with on-site staff.

Contact: Fernando Balsera Pita
E-mail: fernandobalserapita@gmail.com
Phone: 0157 31 53 45 82
31. Mai
Tanz & Choreographie: Alex Carrillo & Tomi Pasonen

1. Juni
Unai Alvarez & The Garden Performing Arts (William Sánchez (Choreografie), Clément Debras (Tanz), Manuela Aranguibel (Tanz), Jose Manuel Ortiz (Tanz), Mercè Mayor (Tanz), Fernando Balsera (Tanz).

Mit: Tomi Pasonen, Alex Carrillo, Manuela Aranguibel, William Sánchez, Fernando Balsera, Mercè Mayor, Unai Alvarez, Jose Manuel Ortiz, Clément Debras
Funded by the Federal Government Commissioner for Culture and the Media in the NEUSTART KULTUR program and by the DIS-TANZEN aid program of the Dachverband Tanz Deutschland.