Scroll
collapsetofraction collective
Playing times
Fr 02.06 · 18:00 -

18:15
Sa 03.06 · 16:00 -

16:15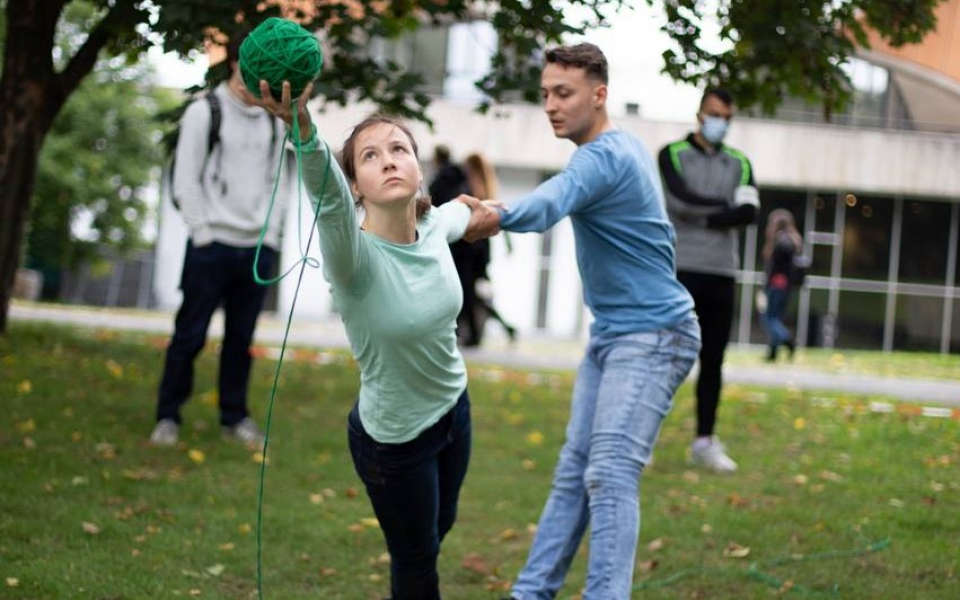 What would our planet look like if human beings were suddenly to no longer exist? The human being is at risk of losing control over the earth but is still in the situation to be able to prevent the really big disaster. In the dance performance Kipppunkt, three dancers allow the audience to immerse itself in a scenario that reflects the behavior and relationship of humanity to the climate catastrophe. Together, they live through different emotional states, from the ignorant desire for growth to chaotic panic all the way to recognition and helplessness.
The event will take place open air on the grounds of the Statthaus Böcklerpark.
A continuously accessible, step-free and level access (incl. curb ramp) from the street to the building and to the event area with a width of at least 150 cm is available. No barrier-free parking spaces are available, but wheelchair-accessible sanitary facilities are available. There is space for wheelchairs or walkers in the event hall/area, but there is no possibility of special suitable seat reservation and/or to enter the hall ahead of time, as the event takes place outside and there are no fixed seats.

Trigger Warning:
The performers* at times portray intense states of anxiety and panic.
Concept: Paula Pröbrock
Choreography: Paula Pröbrock in collaboration with the dancers
Dance: Marlene Kahl, Calvin Bernauer, Clara Nicola Blaß
Music & Soundtrack: Bruno Kang
The piece was created in 2021 as part of the Shared Territory Festival by Artists for Future Berlin with the support of Draussenstadt funding.