Scroll
BrotfabrikBühne
BrotfabrikBühne in Berlin-Weißensee is a performance venue for guest performances and co-productions within Berlin's independent performing arts community, as well as national and international groups. The schedule of programming features a multitude of artistic signatures and genres, such as theater, performance, dance theater, music theater, improvisation, puppet and object theater. Theater productions for children are an additional focus.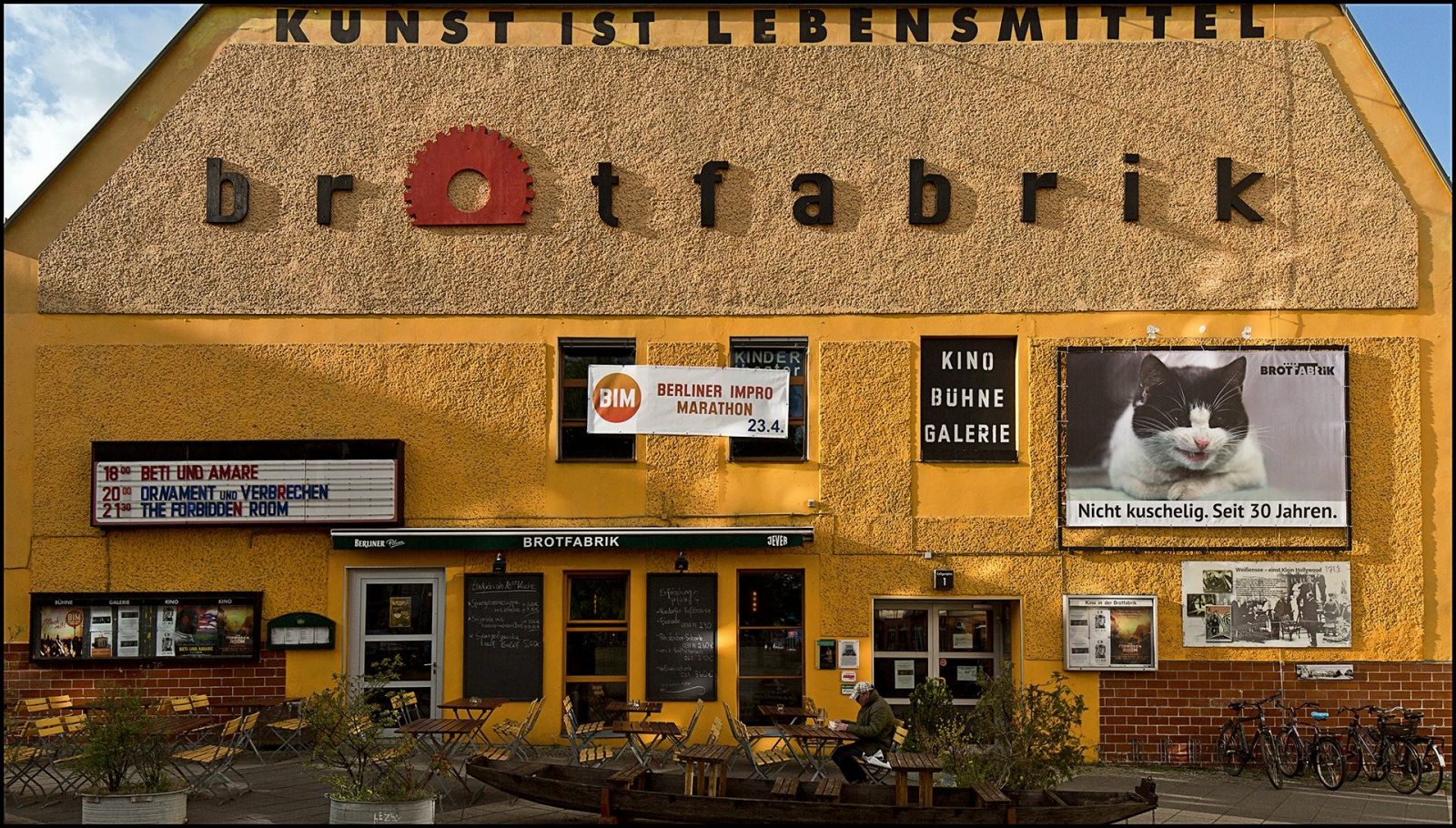 Direction
Tram Prenzlauer Allee/Ostseestraße
S Prenzlauer Allee
Weitere Informationen
http://brotfabrik-berlin.de

Hinweise zur Barrierefreiheit
There is no continuous, step-free and level access (incl. curb ramp) from the street to the building and to the event area with a width of at least 150 cm. The stage is located on the second floor and can only be reached via a staircase with 19 steps, a handrail and a width of 1.20 meters. There are no accessible parking spaces available, but wheelchair accessible sanitary facilities are available. There is space for wheelchairs or walkers in the event hall/area (but no ground-level access) and there is the option of special suitable seating reservation and/or to enter the hall ahead of time. Advance registration is requested.
Contact: Nils Foerster
E-mail: info@nils-foerster.de
Phone: 0177 430 61 51