Scroll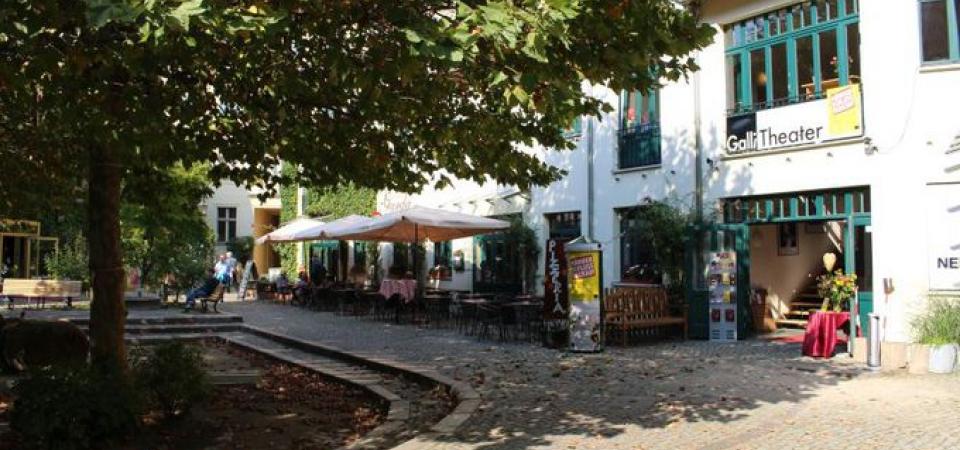 Galli Theater Berlin is a beloved destination for art, culture and encounters in the center of the German capital. It is located within the charming ambience of the creative location of Heckmann-Höfe, right next to the Jewish synagogue in Berlin-Mitte. Galli Theater is an integral part of Berlin's cultural landscape and has established itself as a cabaret stage. The main focus of the Galli Theater is children's and youth theater; it is a production site and performance venue, but also open for guest performances and other cultural events.
Audio Tour of the Performance Venues
This venue is part of the audio venue tour. The feature can be listened to directly at the venue, while walking between the venues or directly here on the festival website. To listen to the contribution on the move, an internet-capable smartphone with sufficient battery life and QR code scanner as well as headphones are required.
Language: German, Duration: 04:43
A contribution by the Galli Ensemble Berlin, read by Marion Martinez.
Direction
S-Bahn, Tram M5 Oranienburger Straße
We 26.05
Th 27.05
Fr 28.05
Sa 29.05