Scroll
Hošek Contemporary
Established in 2016, Hošek Contemporary is a gallery, performance space and art residency located on a historical boat in Mitte, Berlin. The focus is primarily on performing arts, site-specific installations and experimental sound works. The gallery hosts weekly improvised music sets, providing musicians an opportunity to showcase their sound skills to a Berlin audience.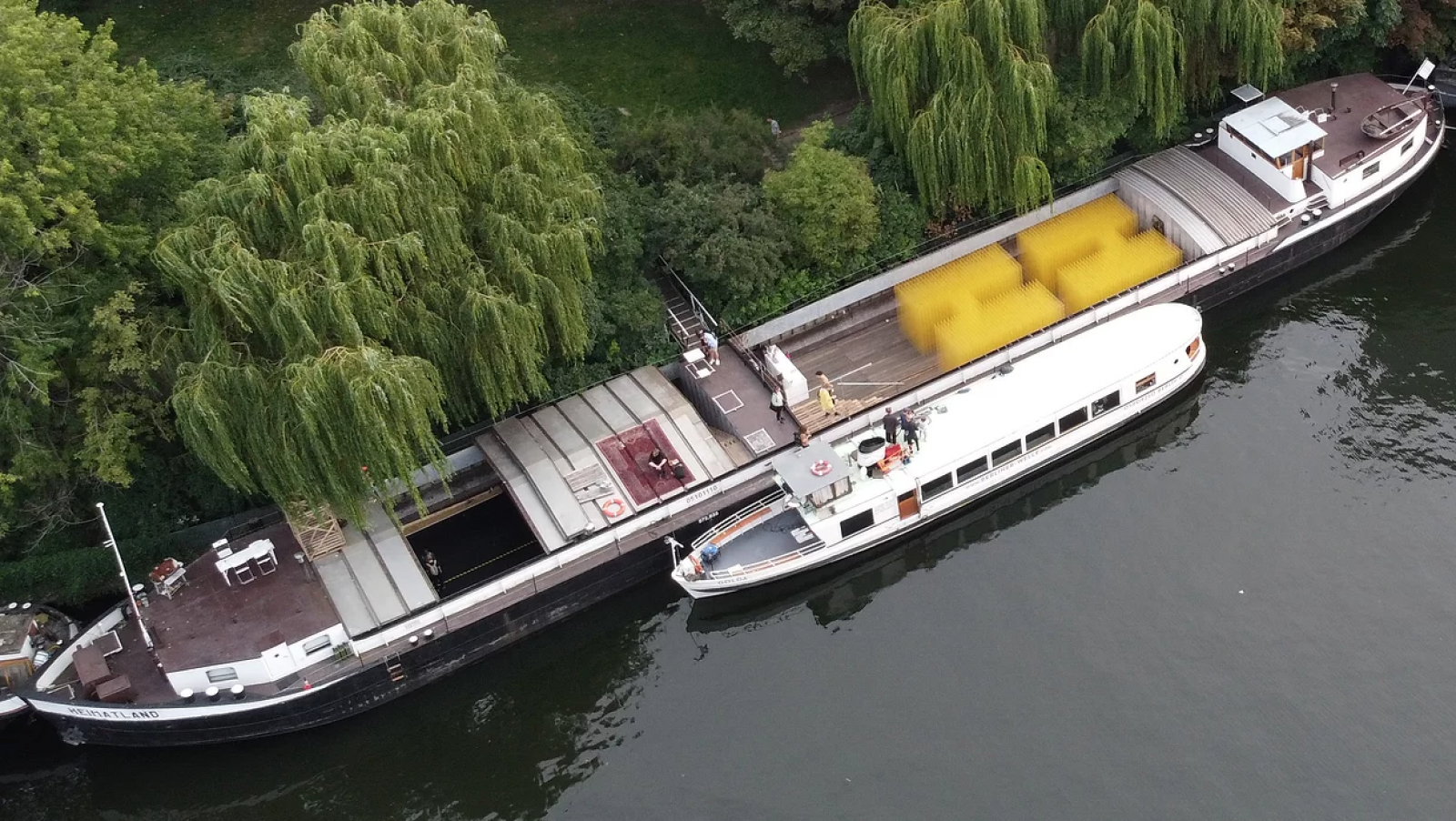 Hinweise zur Barrierefreiheit
Der Spielort befindet sich auf einem Boot und ist daher nicht barrierefrei zugänglich. Es ist jedoch im Veranstaltungbereich Platz für Rollstühle oder Rollatoren vorhanden.
Kontakt: Petr Hosek
E-Mail: info@hosekcontemporary.com
Telefon: 0152 57 48 64 96