Scroll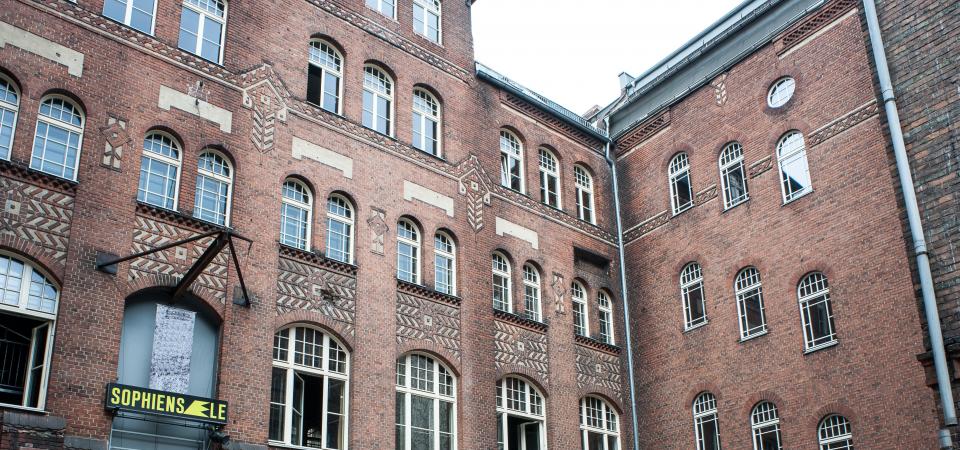 Sophiensæle is one of the most important production and performance venues for independent theater in the German-speaking world. Artists from Berlin as well as the national and international communities are invited to produce and present their work here. Performance, dance, theater, music, visual art and discursive formats complement each other equally and form a productive dialog.
The Sophiensæle are constantly working on developing and improving their accessibility.The Kantine is at ground level and accessible without steps. The Festsaal (1st floor) and Hochzeitssaal (3rd floor) can be reached via an elevator (1.76 m x 2.71 m) when accompanied by the house staff. More information can be found on the website.
Audio Tour of the Performance Venues
This venue is part of the audio venue tour. The feature can be listened to directly at the venue, while walking between the venues or directly here on the festival website. To listen to the contribution on the move, an internet-capable smartphone with sufficient battery life and QR code scanner as well as headphones are required.
Language: German, Duration: 4:18
Narrators: Siri Lindell, Gina Jeske
Text: Andrea Spirkl, Sarah Böhmer
Recording & Editing: Walter Freitag, Siri Lindell
Direction
U Weinmeisterstraße
S Hackescher Markt & Oranienburger Straße
We 26.05
Th 27.05
Fr 28.05
Sa 29.05