Scroll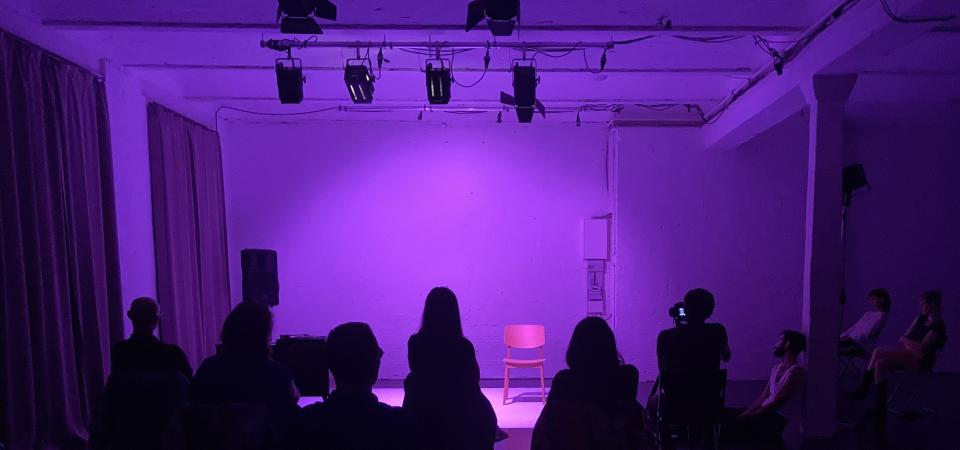 TATWERK | Performative Forschung
TATWERK is a point of contact for artists who have chosen to use the body as material and research as an instrument for their work. The focus is placed on interdisciplinary, political and poetic projects in the eld of the performing arts. The resulting schedule of programming of classes, workshops and performances is supplemented by evening festivals and festivals where selected artists present their work.
Audio Tour of the Performance Venues
This venue is part of the audio venue tour. The feature can be listened to directly at the venue, while walking between the venues or directly here on the festival website. To listen to the contribution on the move, an internet-capable smartphone with sufficient battery life and QR code scanner as well as headphones are required.
Language: English, Duration: 04:34
Thanks to B.EEF for the sound of their work
Song from "Krieg" by Derivat
Song from "mixed_me - EinMenschShow" by Derivat feat. Munsha
Lyrics, editing, voice: Aurora Kellermann / Tatwerk
Direction
U7, U8, M29, M41 Hermannplatz
Venue notes
The studio of TATWERK | PERFORMATIVE FORSCHUNG is located on the 3rd floor of the commercial courtyard of Hasenheide 9.
Staircase 1 is located exactly at the end of the second courtyard opposite the drive-through.
Numerous bicycle parking spaces are available in the courtyard, as well as limited, paid parking.
The studio is accessible at ground level by a freight elevator.
If needed, please email us in advance at space@tatwerk-berlin.de.
For assistance on site please call this number: 030 683 227 70