Scroll
Playing times
Sa 03.06 · 20:30 -

21:40
Admission price
25 € | 15 € | 10 € + booking fee
(Solidary pricing system)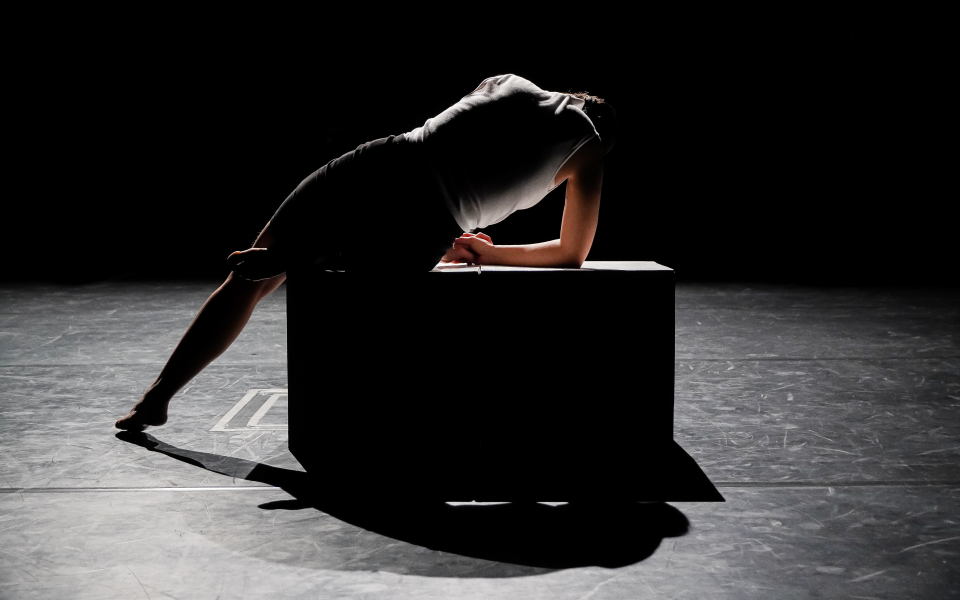 The production is part of the newcomer's platform Introducing... of the Berlin Performing Arts Festival 2023.
How is war created in our heads? How are social conflicts presented? And what does it do to us when we observe the suffering of others? A performer, a speaker and three technicians share the stage in order to restage 34 iconic photographs of wars and conflicts from around the world without showing the originals. Each image corresponds to an event between the years 1989 and 2023 - from the year of the birth of the performer until today. The stage is transformed into a laboratory where the photographing of human suffering is questioned and deconstructed.
A continuous, step-free and level access (incl. curb ramp) from the street to the building and the event area is available. The width of the door is 120 cm. However, use of the access must be announced in advance, as it is a separate entrance. Barrier-free parking is available, but there are no barrier-free sanitary facilities. There is space for wheelchairs or walkers in the event hall/area and there is the possibility to enter the hall ahead of time in agreement with the particularly suitable seat reservation and/or with the staff on site. The need must be announced before the visit.

The performance includes German, Spanish and English spoken language with English surtitles.

Contact: Detlev v. Hagenow
E-mail: detlev.v.hagenow@td.berlin
Phone: 030 28 09 30 62
Directed by María F. Giacaman
Performance: Ignacia González
Voice: Szerafina Schiesser
Dramaturgy: Miriam Bini Schmidt
Scenography: Linda Bühlmann
Light & video work: Friederike Hänsel
Sound design, drum machine: Szerafina Schiesser
Sound design and sound engineering: Juan Giacaman
Stage assistance: Linda Bühlmann
Kriegsrahmen was created during the first edition of the ComingOut series, a cooperation between Schauspiel Hannover, the Institute for Media, Theater and Popular Culture of the Foundation of the University of Hildesheim and Theaterhaus Hildesheim e.V. Landesverband Freie Theater Niedersachsen, the Lower Saxony State Association of the Independent Performing Arts, is a cooperation partner. Kriegsrahmen has also been funded by the Goethe Institute of Chile, the Erhard Friedrich Foundation, the Friedrich Weinhagen Foundation, the Landscape Association of Hildesheim and the Student Parliament of the Foundation of the University of Hildesheim.