Scroll
Bühnen im Haus der Statistik
Haus der Statistik has stood vacant in the middle of Berlin for ten years. Thanks to the work of Initiative Haus der Statistik, a group of dedicated artists, architects, culture makers and politicians the plans to sell the building to investors and demolish it were able to be stopped. Haus der Statistik is a pilot project that is being developed cooperatively and in joint responsibility between the city and culture makers to create a space for art, social issues, education and affordable living in 65,000 square meters in the center of Berlin. The Berlin Performing Arts Festival will function as a pioneer in Haus der Statistik.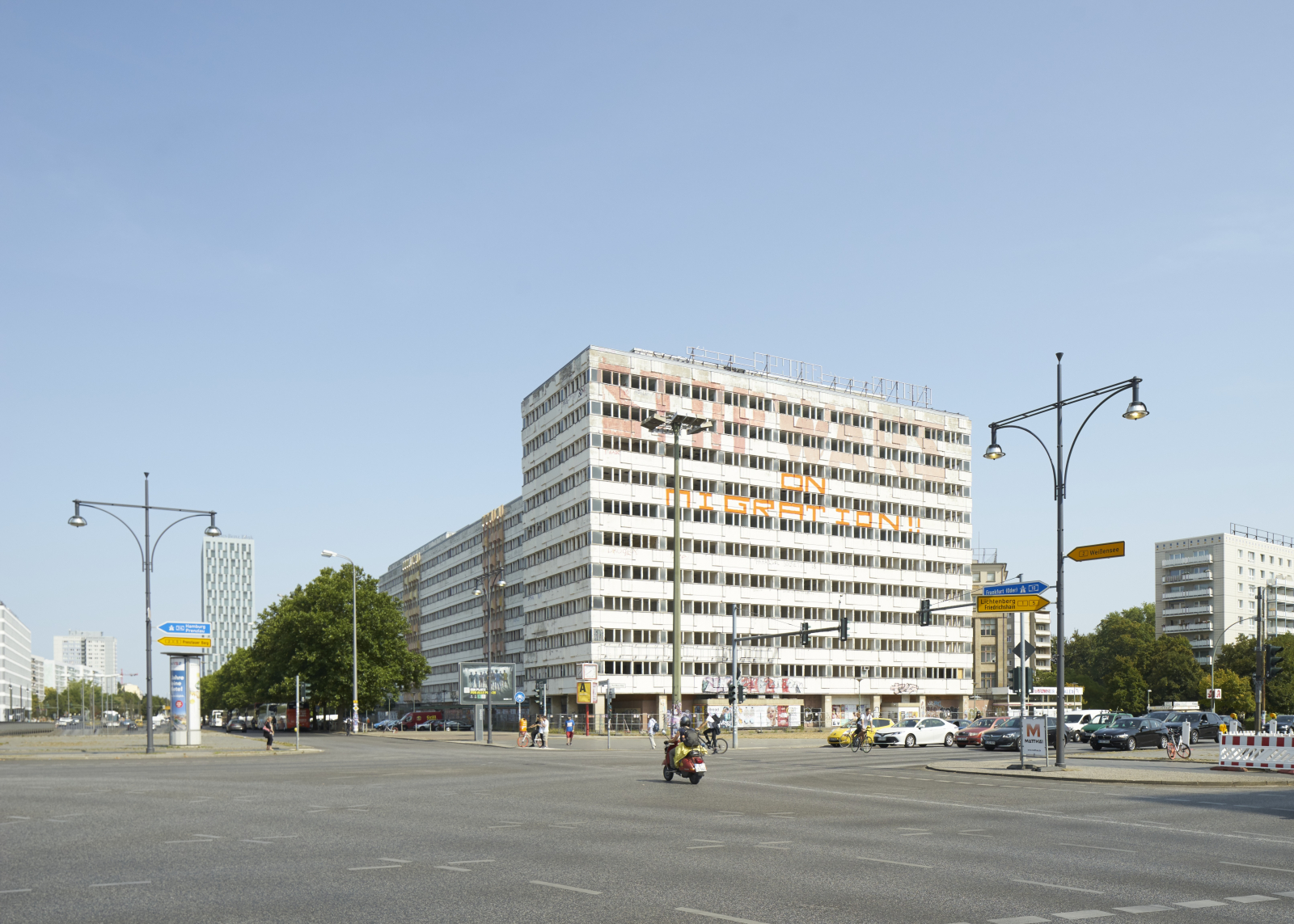 Hinweise zur Barrierefreiheit
A continuous, step-free and level access (incl. curb ramp) from the street to the building and the event area is available. However, the Haus der Statistik is currently surrounded by construction sites and is therefore only barrier-free to a limited extent. To access the theater hall, low thresholds must be overcome at most. Access from the front via Karl-Marx-Strasse 1 through House A is without steps. At the rear entrance, two steps must be negotiated.
There are also barrier-free parking spaces and sanitary facilities available at the rear of the building complex in House D and in the House of Materialization.
Space for wheelchairs or walkers is provided in the event hall/area.
Contact: Daniel Wittkopp
Email: dwittkopp@ymail.com
Phone: 0176 32331953
Sa 03.06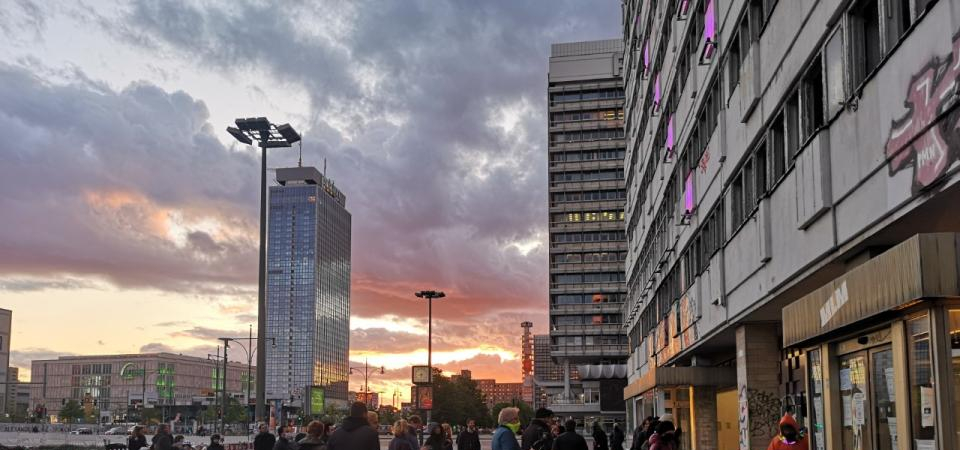 Spoken Word Theater
A performative exploration in and around the Haus der Statistik - a theater workshop