Scroll
English Theatre Berlin | International Performing Arts Center
English Theatre Berlin | International Performing Arts Center (ETB | IPAC) is a multilingual performance venue within Berlin's independent performing arts community with a working language of English. It is primarily a spoken word theater that programs and produces post-dramatic, collectively developed as well as play-based formats. ETB | IPAC places a clear focus on sociopolitical topics as well as the very diverse communities present in Berlin that are insufficiently represented on the stages and in the performance venues of the German capital. In doing so, the spoken word is always the primary means of artistic expression, whereby the languages themselves and their respective power are also a constant object of research.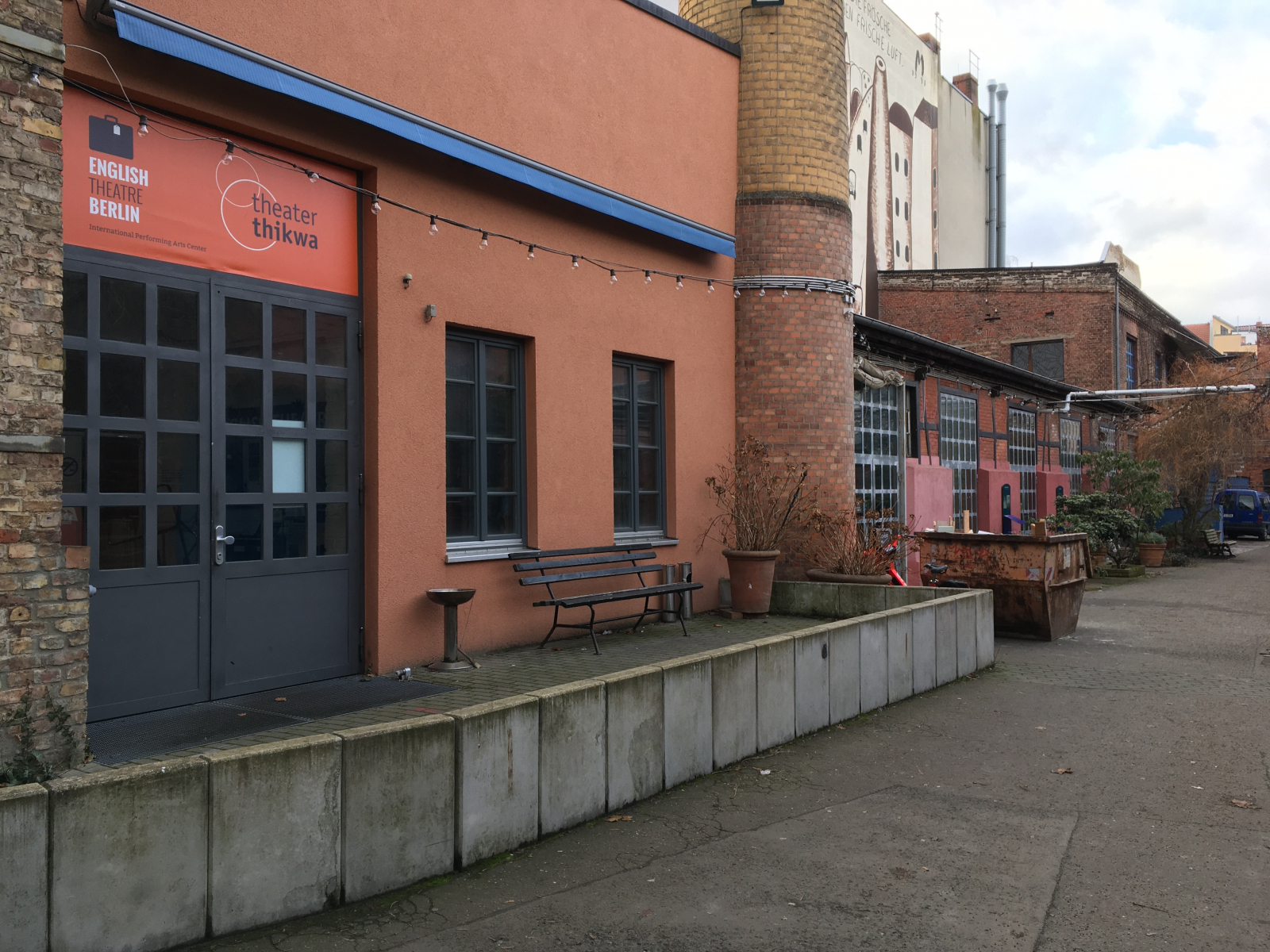 Direction
U & Bus Platz der Luftbrücke
Bus Mehringdamm
Weitere Informationen
https://www.etberlin.de/
Hinweise zur Barrierefreiheit
Continuously accessible, step-free and level access (incl. curb ramp) from the street to the building and to the event area of a width of at least 150 cm is available. No barrier-free parking spaces are available, but wheelchair-accessible restrooms are provided. There is space for wheelchairs or walkers in the event hall/area and there is the possibility of special suitable seat reservation and/or to enter the hall ahead of time.
Contact: Daniel Brunet
E-mail: brunet@etberlin.de
We 31.05
Th 01.06
Fr 02.06
Sa 03.06