Scroll
In public space: Friedrichstraße (Galeries Lafayette)
Between Unter den Linden and Checkpoint Charlie, an urban parcours is emerging through stores of once promisingly built new investor buildings. In the process of structural change, these are currently turning out to be "future ruins," as once sung about by the Einstürzende Neubauten. The vacancy is a serious concern for the city's politicians, who are meandering between ideas for bicycle lanes and pedestrian zones, and revitalization through car traffic, in search of solutions for the center of Berlin. This is where our team is to move in, site-specific and specific, temporary but always with the question of what a creative appeal through our choral conception can achieve and how it can constructively contribute to the crisis-ridden fabric.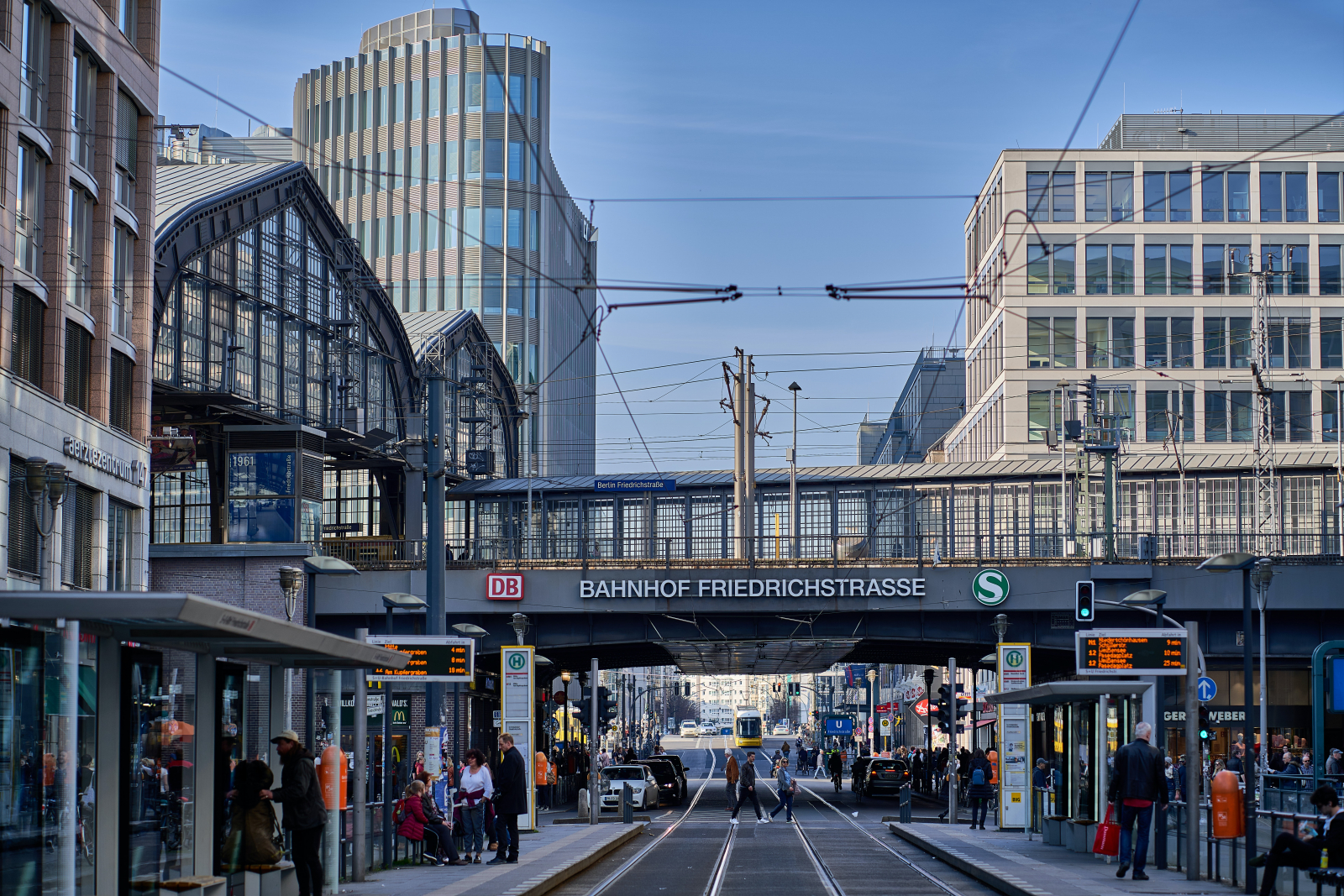 Direction
U Stadtmitte
U Unter den Linden
Hinweise zur Barrierefreiheit
The performance will take place in front of the Lafayette Gallery.
Th 01.06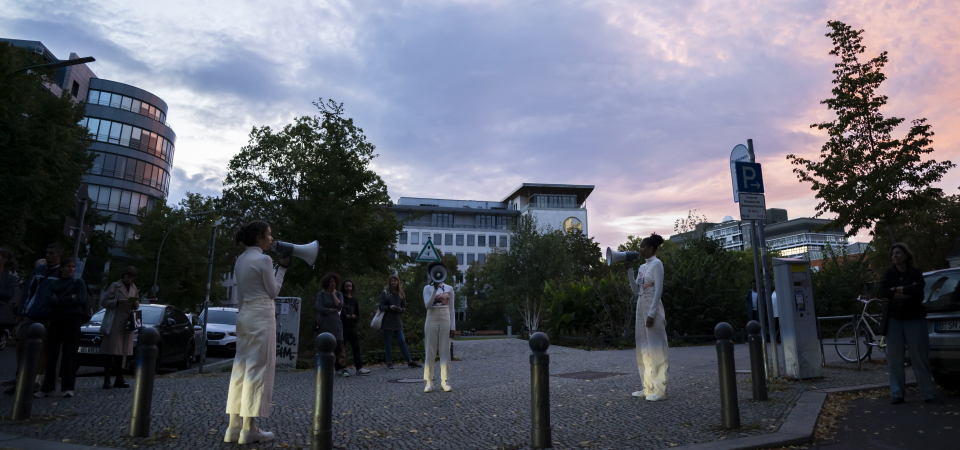 In Public Space, Music Theater/Performance
Fr 02.06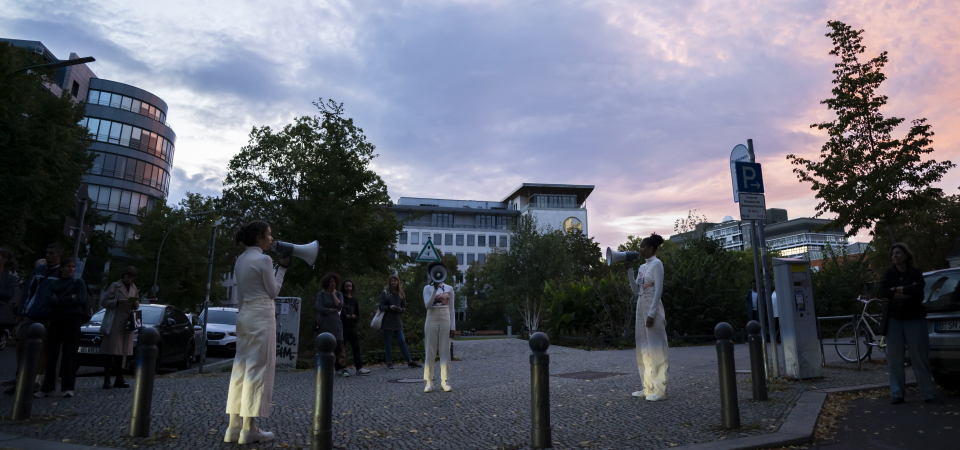 In Public Space, Music Theater/Performance
Sa 03.06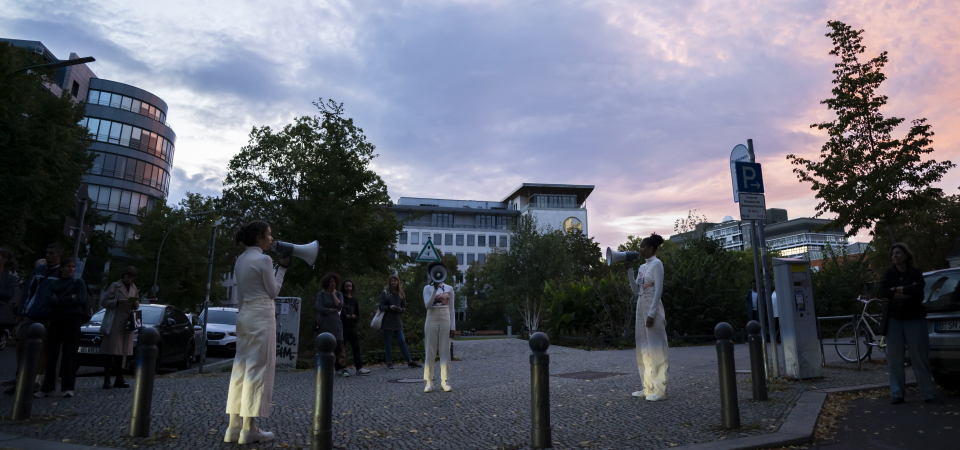 In Public Space, Music Theater/Performance