Scroll
In public space: TATWERK goes Tempelhofer Feld
TATWERK sees itself as a laboratory for the exploration of aesthetic potentials and forms a diverse community, as an incubator of new ideas, perspectives and practices. The focus is on political and poetic projects, visionary concepts that reflect and question social dynamics and introduce new ways of working and formats into the scene, based on their questions. Since the spring 2022 TATWERK opens up to the public space and, together with the artists, explores the potential impact of the performing arts beyond its own premises.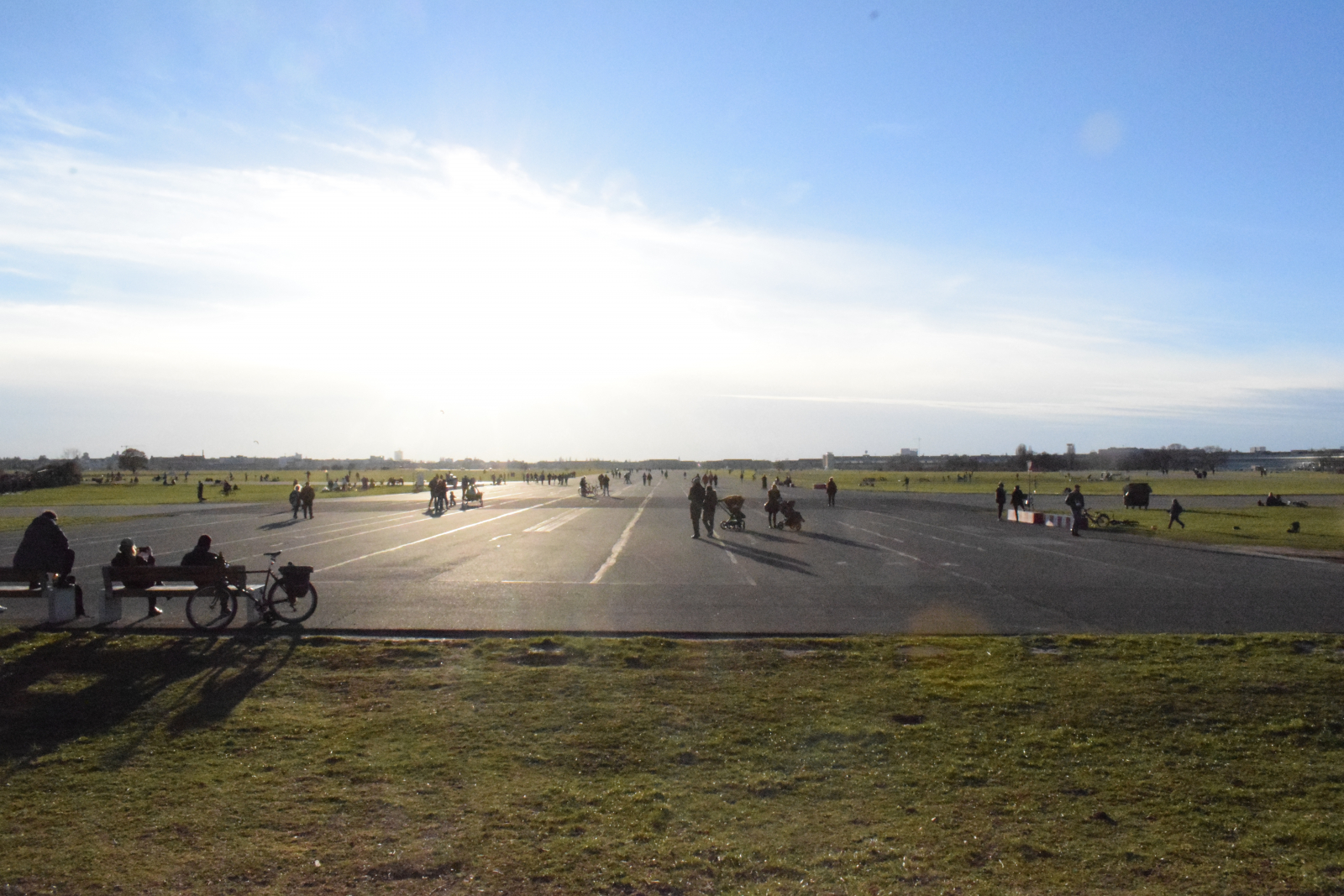 Direction
U Leinenstrasse
Hinweise zur Barrierefreiheit
The performance will take place at Tempelhofer Feld, Am Luftgarten, 12049 Berlin-Neukölln (approx.10min walking distance from the barrier-free main entrance Herrfurthstrasse). Meeting point is at the main entrance Herrfurthstrasse, 30min before the performance starts. The spectators decide for themselves from where they want to watch. They can move freely during the performance, leave the place at any time and return to it. Chairs and cushions will be provided. Sounds are welcome. 


A one-woman band plays live. The music does not play continuously. There are individual scenes where the drums are at a high volume. Proximity to the musician can be self-determined. 


The nearest accessible restrooms are located directly at the performance venue, as well as at the main entrance Herrfurthstrasse. At the main entrances Columbiadamm and Herrfurthstrasse, individual car parking spaces are reserved for people with disabilities in the public streetscape (parking lot supplementary sign 1044-10).
Please remember to wear weather-appropriate clothing and bring sunscreen or umbrella, as well as drinks. The production will provide seat cushions and folding chairs, but picnic blankets are welcome.


Registration audio description/pick-up service and more information at: Aurora Kellermann, info@tatwerk-berlin.de, 0151 219 16800
We 31.05
Fr 02.06
Sa 03.06