Scroll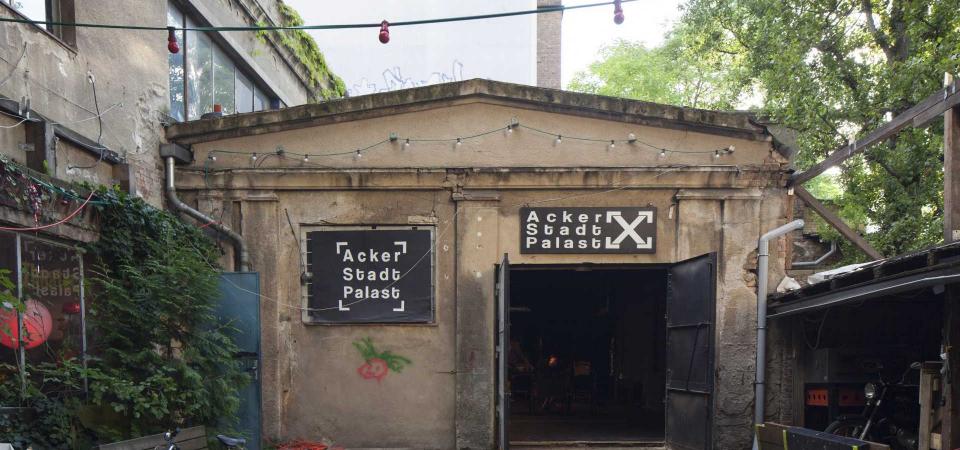 Acker Stadt Palast
The building in which Acker Stadt Palast is located is part of the residential and cultural project Schokoladen and was occupied as such in the 1990s. Acker Stadt Palast, performance venue of the registered association Freie Bühne Mitte, was founded in 2012 by a collective and sees itself as a supporter of the independent performing arts community with a special focus on the meeting of new music, performance and contemporary dance.
The Acker Stadt Palast is barrier-free accessible for people with motor disabilities.
Direction
U & Tram Rosenthaler Platz
Acker Stadt Palast is located in the courtyard, enter through the double doors between Schokoladen and Club der Polnischen Versager.