Scroll
Berliner Ringtheater
The Berlin Ringtheater makes critical theater. It is a production space where socio-critical new drama and performative forms of presentation are staged. The Ringtheater is run by a collective. Since 2017, they have been allowing young theater makers space for their themes, formats and ways of working, and supporting them in their projects through a heterarchical infrastructure. Until the end of 2021, the Ringtheater was located in the Zukunft am Ostkreuz, a place that is now acutely threatened by displacement. Since 2022, the Berlin Ringtheater has been on the site of the Alte Münze in Berlin-Mitte.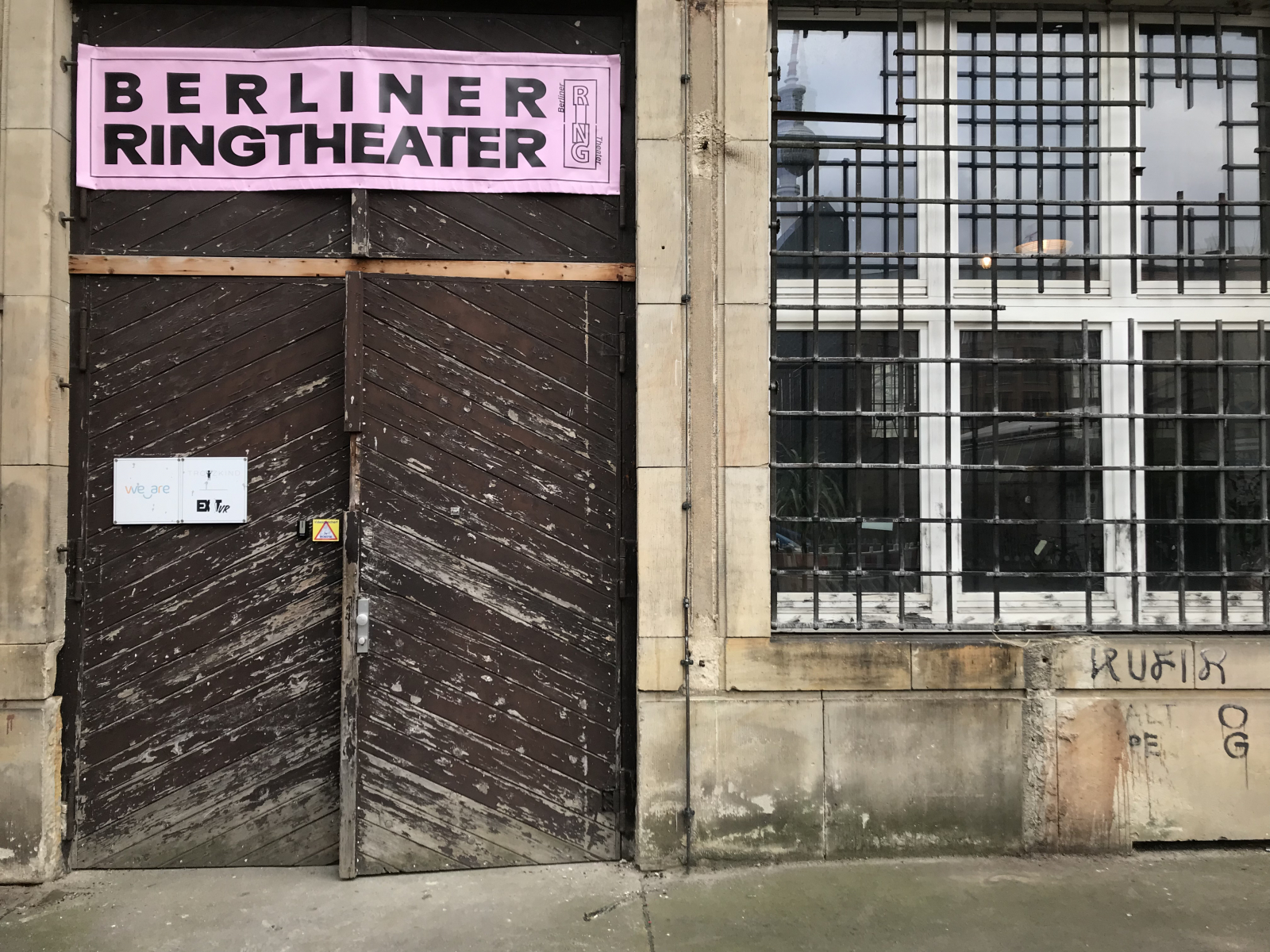 Direction
S & U Jannowitzbrücke
U Rotes Rathaus
U Klosterstraße
Weitere Informationen
https://berlinerringtheater.de/
Hinweise zur Barrierefreiheit
Continuously accessible, step-free and level access (incl. curb ramp) from the street to the building and to the event area of a width of at least 150 cm is available. No barrier-free parking spaces are available. A wheelchair accessible sanitary facility is located in another building. There is space for wheelchairs or walkers in the event hall/area and there is the possibility of special suitable seat reservation and/or to enter the hall ahead of time. If needed, advance reservations are requested at ticket@berliner-ringtheater.de.
Contact: Paula Häfele
E-mail: produktionen@berliner-ringtheater.de
Phone: 0176 96 19 79 77